Shawn Levy To Direct 'Fantastic Voyage' For Producer James Cameron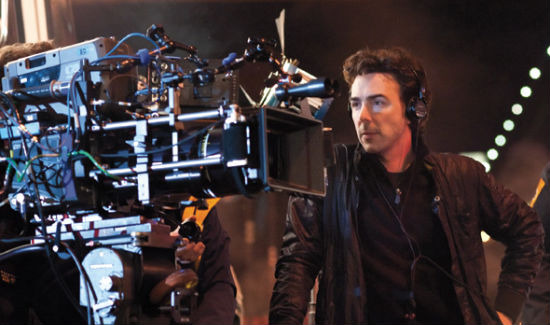 Shawn Levy is the latest director to take the helm for 20th Century Fox and James Cameron. The director of Night at the Museum, Date Night and the upcoming Real Steel has signed on to direct the 3D sci-fi remake Fantastic Voyage, which is about a ship that's shrunk down to go inside a man's body. Last year, Paul Greengrass had been attached to direct and rumor had it Cameron, who is producing, wanted Louis Leterrier to direct the film. Last we heard about the project, Laeta Kalogridis (Avatar, Shutter Island) was coming in to do rewrites. Read more after the break.Deadline broke the news of Levy's involvement and also said that Darren Aronofsky, Timur Bekmambetov, Jonathan Mostow and others met with Cameron to discuss the project.
Most of the film is going to be completely CGI, which makes Levy an off-beat choice. He has yet to release a full effects film but he's certainly done very well for Fox, helming an fair amount of hits including both Night at the Museums (which are fairly effects heavy), Date Night and Cheaper by the Dozen. Those films all blend action with family values, which must be what they're hoping to do with Fantastic Voyage.
The studio must also be happy with what Levy has done on Real Steel, which is way more effects heavy than his previous works. That film comes out in October.
Levy has also recently committed to team up once again with Hugh Jackman to make a film based on a script by Lost scribe Carlton Cuse. There's no word if Levy will do that film before Fantastic Voyage or vice versa but with Jackman set to start filming The Wolverine in the next few weeks, Cuse's film couldn't happen until summer.
So what do you think about Levy suiting up to head into the body for producer James Cameron? Do you think his everyman sensibility will help the film?