Mike Newell Directing New Version Of 'Great Expectations'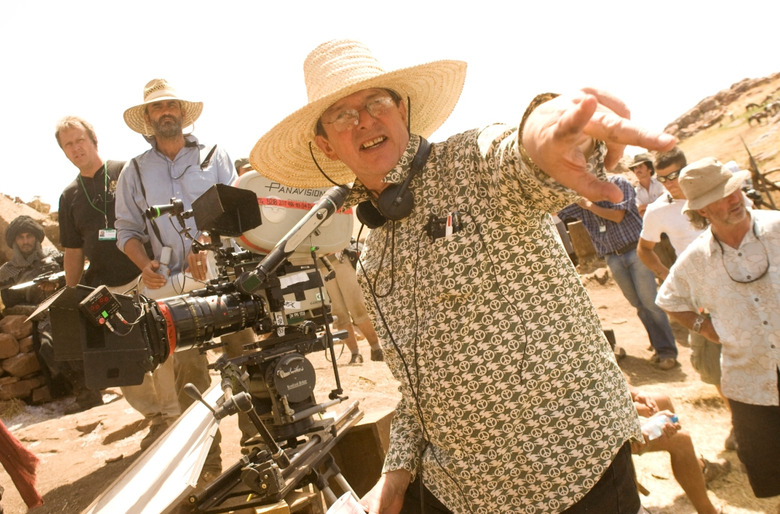 Mike Newell will follow up Prince of Persia, not quite a modern classic, with a new take on a genuine classic and perennial enemy of disinterested English classes across America. He'll direct a new version of Great Expectations as part of a year-long celebration of the 200th anniversary of Charles Dickens' birth, in 2012.THR says the BFI is putting together "the largest ever retrospective of film and television adaptations of Dickens's work which will go on a global tour in 2012 taking in the Museum of Modern Art in New York and the Cinematheque Francaise in Paris."
The great film version of Great Expectations is David Lean's 1946 version (sorry, Alfonso Cuarón) starring Jean Simmons and Alec Guinness. There have been quite a few other film versions, including a modernizations or two (howdy, Alfonso Cuarón) but the story is strong enough to stand up to one more. Given that this is part of a celebration of Dickens I'd expect not so much a modernization as a period tale told with a bit of modern flair — think of the upcoming versions of Jane Eyre and Wuthering Heights that have already been shot for release this year.
Pip, a poor orphan being raised by a cruel sister, does not have much in the way of great expectations between his terrifying experience in a graveyard with a convict named Magwitch and his humiliating visits with the eccentric Miss Havisham's beautiful but manipulative niece, Estella, who torments him until he is elevated to wealth by an anonymous benefactor. Full of unforgettable characters, Great Expectations is a tale of intrigue, unattainable love, and all of the happiness money can't buy. Great Expectations has the most wonderful and most perfectly worked-out plot for a novel in the English language, according to John Irving, and J. Hillis Miller declares, Great Expectations is the most unified and concentrated expression of Dickens's abiding sense of the world, and Pip might be called the archetypal Dickens hero.