Rob Zombie's 'The Lords Of Salem' To Shoot This Spring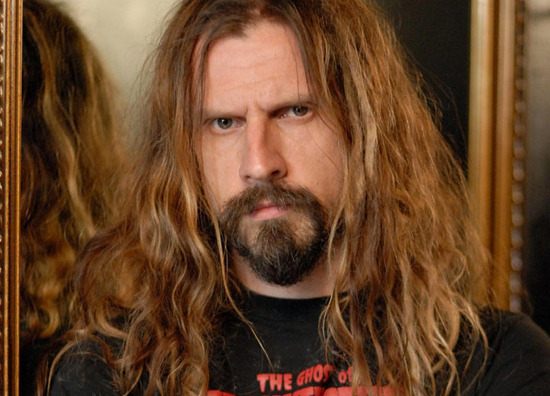 In the wake of Halloween II, it seemed as if Rob Zombie might finally direct his film Tyrannosaurus Rex, or possibly tackle a remake of The Blob. (The latter seeming like a doomed prospect, especially since the 1988 Chuck Russell remake of The Blob is still pretty damn good.)
But then it was announced that he would write and direct The Lords of Salem, with script work to take place last fall and the film hopefully going before cameras this year. Now an incremental update reminds us that the movie is still happening and, yep, it is on target for a spring shoot.
THR reiterates the basic plot info we already knew, that being "the thriller is set in contemporary Salem, where the inhabitants receive a demonic visit from a 300-year old coven of witches."
The project is backed by Alliance Films and Paranormal Activity producers Jason Blum, Oren Peli and Steven Schneider, under the banner Haunted Movies. Other films bearing the stamp are Barry Levinson's The Bay (footage for which will be unveiled soon at the European Film Market) and James Wan's Insidious.
I still hold out hope that Rob Zombie will make another picture to match The Devil's Rejects. Specifically I hope that this film might be the one, because part of the attraction of the deal for him is that it offered creative freedom. From our previous report: Zombie was attracted to the setup by an offer of autonomy — he's given "total control" over script, casting and final cut.
Go ahead: make the argument that the downfall of the Halloween movies is that Rob Zombie was allowed to put too many of his own stock interests into play. But I suspect what we really saw there was his impulses butting up against the overtly commercial goals of Dimension and Harvey Weinstein. I'm not a fan of the Halloween movies by any stretch, though I'll admit they're weirdly memorable, and I'll probably give them another shot down the line sometime. I wonder what they might have been had he not been pushed to balance his ideas with Harvey's. The Lords of Salem might let us see what happens.
(And for those who complain about his reliance on trailer trash characters, the Salem setting suggests that he'll have to go with a different approach this time. At the very least, North Shore MA rednecks will have to be a bit different from previous Rob Zombie rednecks.)