Cool Stuff: 'Ferris Bueller's Day Off' Board Game And More From Gallery 1988 John Hughes Art Show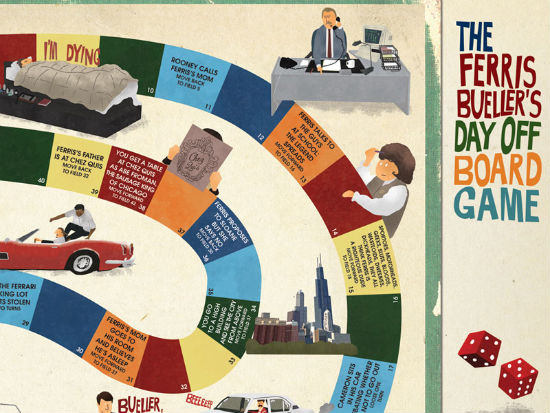 If you've ever dreamed of stealing a Ferrari, going to a Cubs game, an art museum and singing in a parade all from the comfort of your own home, artist Max Dalton has made it possible. He created The Ferris Bueller's Day Off Board Game to be included in the upcoming Gallery 1988 show, The Road to Shermer: A Tribute to John Hughes, which opens February 11 at their new Venice, CA location. The original version comes with dice, playing pieces and rules but there will also be a limited amount of prints available at the show. Check out images of the game, as well as a few other preview pieces from the show, after the jump.
The Road to Shermer: A Tribute to John Hughes opens February 11 though March 4 at Gallery 1988 Venice, 214 Pier Ave., Santa Monica, CA. Here are the images of the Ferris Bueller board game as well as four other pieces from the show. Credits below.
Thanks to Movieline for the heads up on the Board Game and Dalton's official site for the additional images. The Molly Ringwald piece is by Nicole Guice, The Breakfast Club painting is called Dear Mr. Vernon and is by N.C. Winters, the Planes, Trains and Automobiles piece is called Shower Curtain Ring Division and is by Scott Belcastro, the Scooby Doo piece is called Scooby Hughes! and is by Dave MacDowell and the Ferris Bueller license plate is by Brandon Schaefer.
Here's the poster for the Hughes event which lists all the artists that will be participating. This is an extremely exciting show as the works of John Hughes are so prolific. I'm sure some of these artists are going to go much deeper than others. I'm really hoping for some great Home Alone images or maybe some Career Opportunities or Curly Sue works. That would rock.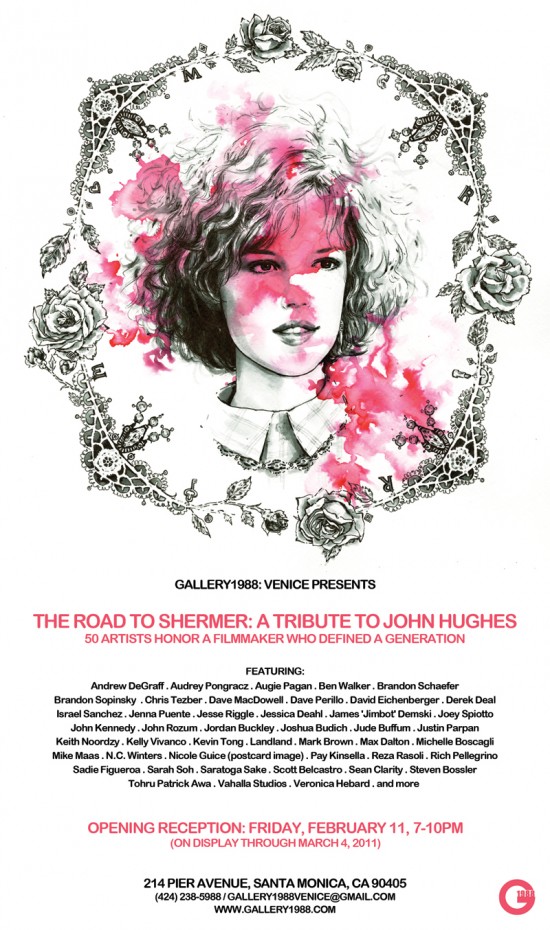 We'll most likely post another gallery of images as they become available. Keep it locked here. For now, though, what do you think of these?