'The Hurt Locker' Writer/Producer Mark Boal Attached To Julian Assange Film; Paul Greengrass Mentioned For Another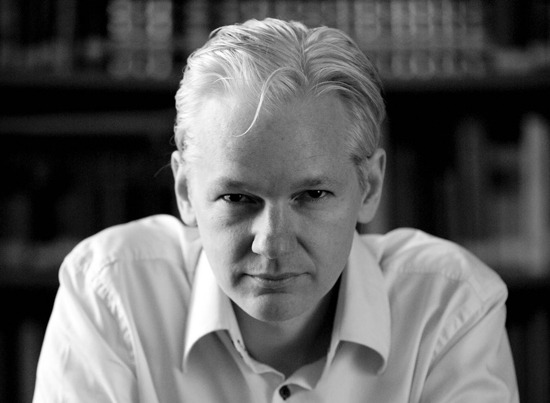 If you think there are too many Snow White films in development, just refresh your memory on the list of films planned around the life of Julian Assange and his organization WikiLeaks. There's a documentary to be directed by Alex Gibney, an HBO/BBC co-production based on Raffi Khatchadourian's June 7, 2010 New Yorker article called No Secrets: Julian Assange's Mission for Total Transparency, and a possible film based on Andrew Fowler's forthcoming biography of Mr. Assange, called The Most Dangerous Man in the World.
But wait! There are more, including one film that may be written by Mark Boal, and another for which Paul Greengrass is being mentioned as director.
Deadline reports on a slate of additional Julian Assange movies, in case those three mentioned above weren't enough.
First up: Mark Boal and Management 360 along with financier/producer Megan Ellison have optioned New York Times Magazine article it refers to as The Boy Who Kicked the Hornet's Nest, by Bill Keller. (The article archived at the NYT is called Dealing With Assange and the WikiLeaks Secrets.) The question is: will Mark Boal write the film? He's got two films brewing with Kathryn Bigelow, Triple Frontier and an as-yet unnamed black ops thriller. We don't know which of those will shoot first, but both are scheduled for this year, which would seem to leave little time to script a third film.
Deadline also mentions:
Inside WikiLeaks, a book by Daniel Donscheit-Berg that will be released on February 15, and which DreamWorks is reportedly circling. The author was second-in-command to Assange, but walked away from the organization when he and the founder differed on issues of discretion and process.
The movie rights to Julian Assange's own memoirs, rights to which are being shopped, and for which Paul Greengrass is mentioned.