First Looks: Daniel Craig And Rachel Weisz In 'Dream House' And Ryan Reynolds And Jason Bateman In 'The Change-Up'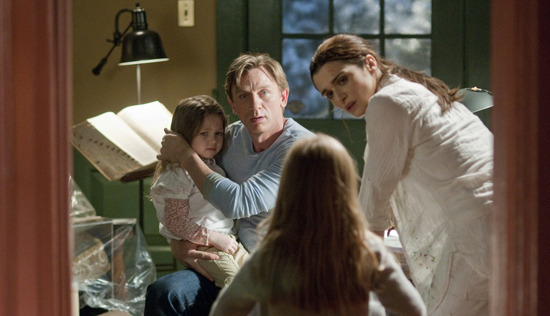 Here are two first looks, one of Jim Sheridan's domestic thriller Dream House, with Daniel Craig, Rachel Weisz and Naomi Watts, and then one of the 'body-switching' comedy The Change-Up, in which Jason Bateman and Ryan Reynolds find their personalities swapped into one another's bodies. The second image and info on both films, after the break.
That's the Dream House image above, and here's the synopsis:
A couple (Craig and Weisz) relocates their family to a quaint New England town. But as they settle into their new life, they discover their perfect home was the murder scene of a mother and her children. And the entire city believes it was at the hands of the husband who survived. When Will investigates the tragedy, his only lead comes from Ann Paterson (Naomi Watts), a neighbor who was close to the family that died. As Will and Ann piece together the disturbing puzzle, they discover that the story of the last man to leave Will's dream house will be just as horrifying to the one who came next.
After a need for additional shooting was complicated by Daniel Craig's busy schedule, the film was finally finished in the past month or so, and now has booked a September 30 release date. [JustJared]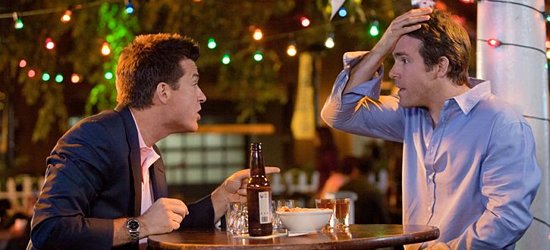 And here's the photo from The Change-Up. The frustrating thing here is that I was on the set of the film and saw this scene, but can't describe what it's about. Suffice to say that the film is aiming for an R rating, and some of the dialogue I heard, in addition to being funny, definitely goes in that direction. David Dobkin (Wedding Crashers) directs, with Jason Bateman playing a family man (married to Leslie Mann) while Ryan Reynolds plays a would-be actor and lifelong bachelor. The two have been friends for a long time, then somehow end up  switching bodies. Jon Lucas and Scott Moore, original writers of The Hangover, scripted.