Michael Angarano Cast As Russian Hockey Player In Kevin Smith's 'Hit Somebody'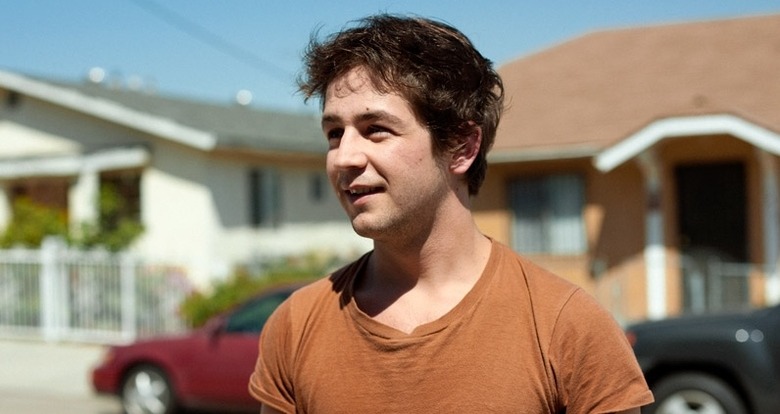 The closing title card of Kevin Smith's upcoming horror film Red State promises that "almost this entire cast will return in Hit Somebody." We've previously told you about what roles Michael Parks, John Goodman and Melissa Leo would play if they return for Smith's Hockey movie. Now Smith confirms that he also wants Red State co-star Michael Angarano as part of his team.
Angarano revealed to MTV that Smith asked him during the Red State film shoot to "Learn how to skate and learn how to speak in a Russian accent" for a possible role in Hit Somebody. The film is based on Warren Zevon song of the same name, which actually features the presence of a Russian goon — "A Russian with a stick heading straight for his head." Who knows if that is the role Smith wants Angarano to play.
Previously:
Based on the Warren Zevon song, Hit Somebody (The Hockey Song), the story is about an insanely passionate hockey player named Buddy who gets his chance play professional hockey for the World Hockey Association, but as an enforcer (aka the "guy who goes out there and beats the shit out of people"). The movie tells the story of a hockey enforcer who strives to score just one goal in a hockey game. The film adaptation will be set in the late 1970s right before the World Hockey Association was absorbed into the NHL, "during the last gasp of the goon era of hockey when it was all about fighting."
Smith later announced that Red State cast member Nicholas Braun (Sky High, 10 Things I Hate About You series) will play the role of Buddy McCracken, and that Red State co-star Kyle Gallner (A Nightmare on Elm Street remake, Jennifer's Body, Big Love, Veronica Mars) will play a Gretzky-like character early in their career, everything Buddy McKracken wants to be.
On Twitter, Smith said that Michael Parks would play the French Canadian coach of Buddy's first pro team, John Goodman would play Blue Jay Jennings – Buddy's first coach, and Smith confirmed he would also like to have Melissa Leo back, "If she's not too tired from double-fisting awards all year, GOD YES!"
Smith originally wanted Sean William Scott to play the lead role of Buddy, but Scott instead jumped at the chance to play a hockey player in the comedy film Goon.