Voice Cast Announced For DreamWorks Animation's Rise Of The Guardians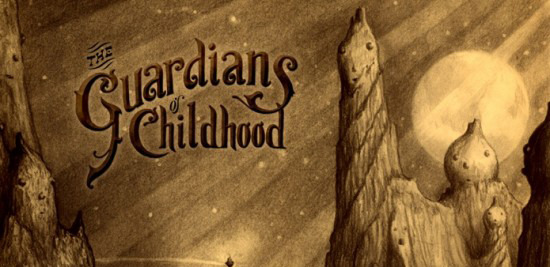 DreamWorks Animation has announced that Chris Pine, Hugh Jackman, Jude Law, Alec Baldwin and Isla Fisher will voice the 2012 DreamWorks Animation 3D film Rise of the Guardians.
We've known about the Dreamworks Animation adaptation of William Joyce's book series The Guardians of Childhood for some time. The book series, called "a contemporary fairytale based on existing fairytale characters" involves the world's five unlikeliest heroes – Jack Frost, North (aka Santa), Bunnymund (the Easter Bunny), Tooth (the Tooth Fairy), and Sandy (the Sandman) – who must band together to stop an ancient spirit called Pitch (the Boogeyman) from plunging the world into eternal darkness. Of course, the characters have been "somewhat renamed and massively re-imagined".
Joyce's work inspired Disney's Meet The Robinsons.
Variety reports that Law will play Pitch (the Boogeyman), Pine will voice Jack Frosty, Jackman is Bunnymund (the Easter Bunny), Baldwin is North (Santa Claus) and Fisher plays Tooth (the Tooth Fairy). Guillermo del Toro will executive produce through his deal as creative contributor to the studio.
In November 2009, Pulitzer Prize winner David Lindsay-Abaire (Rabbit Hole, Shrek the Musical) was hired to adapt the story. Visual effects artist and animator Jeff Lynch was originally set to make this his feature directorial debut. Peter Ramsey, who last directed the recent Monsters vs. Aliens TV Halloween spin-off and was head of story on the Monsters vs. Aliens feature, replaced him. Leonardo DiCaprio was originally set to voice Jack Frost. Also contributing to the film, based on prior reports, is Watchmen and Fantastic Mr. Fox production designer Alex McDowell.
Rise of the Guardians is now set to hit theaters on November 21st, 2012.