First Image Of The New 'Thundercats'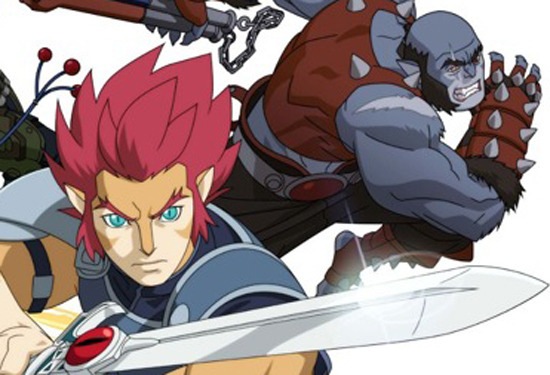 Here's one tailor-made for those susceptible to nostalgia. While plans for a Thundercats feature haven't gone anywhere in a while, Warner Bros animation is putting together an anime-influenced take on the old show for broadcast on TV. A lousy image leaked out yesterday, but now there's an official look at the characters straight from the studio.
See the full image and get more info after the break.
I can't say this any better than the press release does, so let's go to the official statement:
Roaring to life through WBA and Studio4°C's use of the Japanese animated artistry of anime, "ThunderCats" characters Lion-O, Mumm-Ra, Panthro, Cheetara and others will spring off the screen with realistic cat-like characteristics inconceivable in previous incarnations.
The new "ThunderCats" will appeal to viewers who have loved the characters all their lives as well as young newcomers to the franchise. A sweeping tale combining swords and science and boasting ferocious battles with the highest of stakes, the grand origin story of Prince Lion-O's ascension to the throne – and of those who would thwart his destiny at any cost – takes on epic dimensions in this sharp new telling. As the forces of good and evil battle each other in the quest for the fabled Stones of Power, Lion-O and his champions learn valuable lessons of loyalty, honor and mortality in every episode.
"ThunderCats" is executive produced by Sam Register ("Teen Titans," "Ben 10," "Batman: The Brave and the Bold"). Michael Jelenic ("Batman: The Brave and the Bold," "Wonder Woman") and Ethan Spaulding ("Avatar: The Last Airbender") are the producers.
Click the image for a larger version.