NBC Picks Up David E. Kelley's 'Wonder Woman'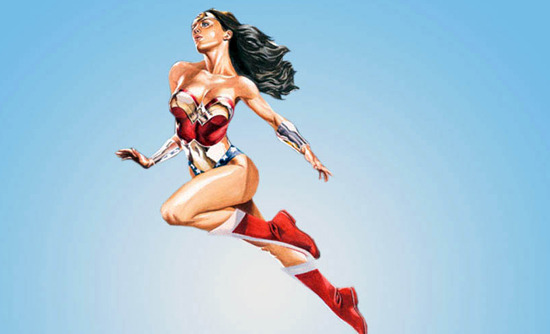 Briefly: Last night the new leadership of NBC kicked things off by picking up, among a couple other projects, a pilot for a musical drama produced by Steven Spielberg. As expected, the network is making more moves and one of them is grabbing the new Wonder Woman show being developed by David E. Kelley. Ironically the network, under prior leadership, was one of the last to pass on Wonder Woman not long ago. But even when all networks passed we knew the show wasn't totally dead, and that it might go out to try again.
EW says that Mr. Kelley's take features "the superhero's signature lasso, cuffs, and plane in the script, and insiders said it was a serious, non-campy take on the DC Comics character." That's the script circa two weeks ago; we don't know if any changes have been made since that script went out and met with dismissal. Much of that dismissal seemed to be based in concern over the potential cost and licensing fees, rather than story issues. With the show finding a home at NBC, we should hear a lot more soon, including crucial cast decisions.