Alex Gibney Making WikiLeaks Documentary; Separate Julian Assange Biopic Also Planned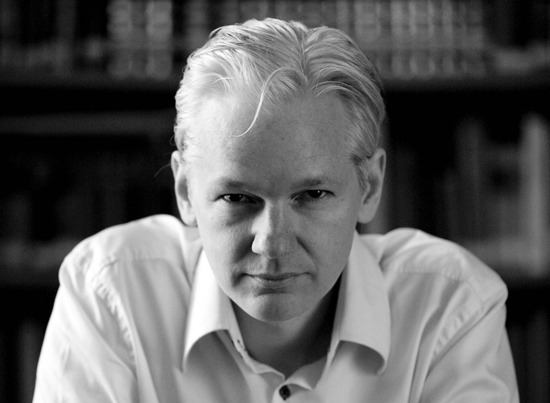 One of the first big pieces of news out of Sundance is that Universal will fund a documentary about WikiLeaks founder Julian Assange, directed by Alex Gibney (Enron: The Smartest Guys in the Room, Casino Jack and the United States of Money). Together with the biopic of Mr. Assange that is about to go into development at a different company, that would make him quite the man of the moment — if he hadn't already been the man of the moment thanks to the actions of WikiLeaks over the past months.
[UPDATE: Deadline says that HBO is also developing a film about Mr. Assange. This one would be a co-production with the BBC based on Raffi Khatchadourian's June 7, 2010 New Yorker article called No Secrets: Julian Assange's Mission for Total Transparency.]
More detail on each film after the break.
Deadline confirms the deal with Universal but isn't able to say whether Julian Assange will participate in the film. Regardless, the movie could be a firebrand that surpasses the interest generated by Mr. Gibney's last few films.
Julian Assange, the founder of the whistleblower organization WikiLeaks and therefore responsible for the release of thousands of confidential government documents, is a figure that people tend to either love or hate. To some he's a hero and a champion of free speech and democracy; others see him as an enemy and someone who endangers our freedom by compromising the inner workings of government. (And there are probably many who see him as a troublesome, egocentric kid.)
All that being the case I'd say that Alex Gibney is the perfect man for this job, and I'm eagerly awaiting the results of his work.
In addition, producers at Josephson Entertainment and Michelle Krumm Prods have optioned Andrew Fowler's forthoming biography of Mr. Assange, called The Most Dangerous Man in the World. They plan a 'suspenceful drama thriller' based on the bio. The book follows the WikiLeaks founder from childhood to the present day. Producers compare the story they want to tell to All the President's Men.
No word on a screenwriter, director or cast for the biopic at this point. Too bad Steven Soderbergh likely won't have any interest in this; he'd be great for it. [Variety]