Russell Brand Circling Role In Screen Adaptation Of 'Rock Of Ages'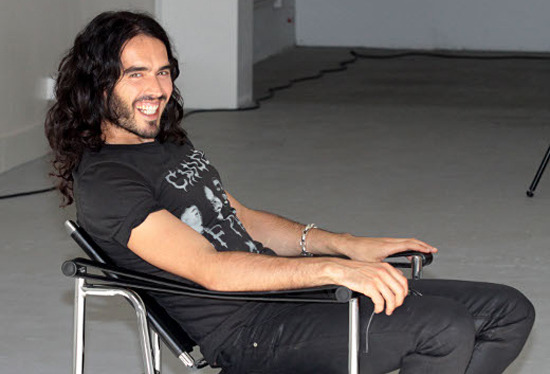 Adam Shankman's big-screen version of the rock opera Rock of Ages is slowly coming together. There has been a lot of word about actors circling the project, but no hard and fast casting news as of yet. The biggest name being discussed so far has been Tom Cruise, who will reportedly take a supporting role in the musical. Now Russell Brand is circling a role as well. A rundown of the possible cast as it stands is after the break.Deadline has it that Mr. Brand may play Lonnie, the manager of rock club The Bourbon, which is owned by Dennis, a character as whom Alec Baldwin is in line to appear. They'd sing a duet of REO Speedwagon's 'I Can't Fight This Feeling,' which would probably be enough to put me in a seat for the film.
Gwyneth Paltrow was offered a role as well, and Tom Cruise is expected to sign a deal to play rock star Stacee Jax. That would put a mic in his hand (figuratively) for a rendition of Bon Jovi's 'Wanted Dead or Alive.' When that deal happens (or if it happens) expect a lot of actual reliable casting news to follow.
The film would shoot in May based on a script by Chris D'Arienzo (who wrote the book for the original musical) and which was rewritten by Michael Arndt (Little Miss Sunshine).