Cool Stuff: Exclusive Mondo 'Teenage Mutant Ninja Turtles' Poster By Jeff Proctor, Plus 'Santa Sangre'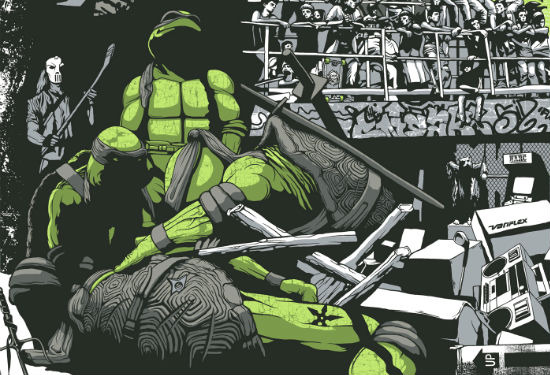 It's no mystery that we at /Film are huge Teenage Mutant Ninja Turtles fans. (I enter exhibits one, two and three into evidence if you need convincing.) So it makes sense that Mondo chose us to exclusively debut a pair of posters for the 1990 live action film Teenage Mutant Ninja Turtles by Jeff Proctor. The posters were created because the Alamo Drafthouse regularly hosts insane all-you-can-eat pizza party/screenings of the film. A regular and variant of the Proctor print, along with an awesome poster of Santa Sangre by Florian Bertmer will go on sale Thursday, January 20, at a random time. See full photos and get all the specs after the jump.
If Proctor's style looks familiar, it's because he previously did this awesome Zombie poster for Mondo. Here are his Turtles posters, which are extremely limited. Click on each for a larger version.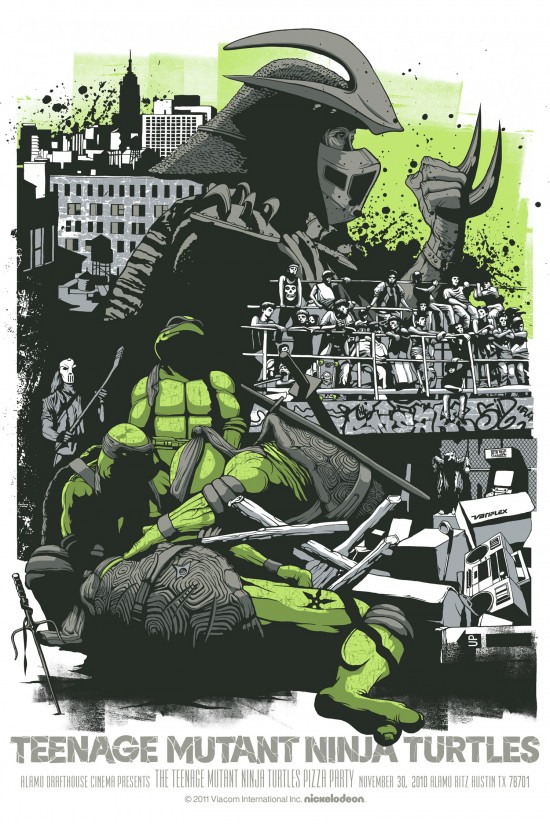 Teenage Mutant Ninja Turtles – Regular Edition – by Jeff Proctor – 24"x36" – Edition of 155. $40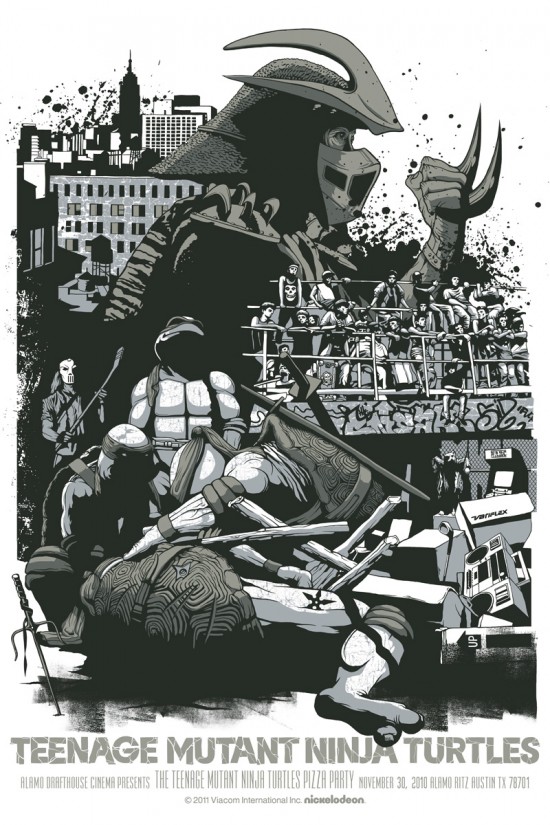 Teenage Mutant Ninja Turtles – Variant Edition – by Jeff Proctor – 24"x36" -  Edition of 55. $65
And here's the Santa Sangre print by Florian Bertmer, timed to the Blu-ray release of the film and a screening that happens tonight, January 19, in Austin. It's a 24"x36" edition of 200 and will cost $40. Thanks to Severin Films.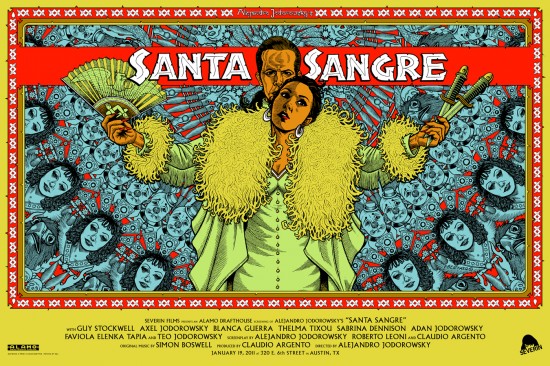 These poster all go on sale Thursday January 20 at a random time. You can be alerted to the sale by following @MondoNews on Twitter.
I really dig the gritty style of the Turtles poster. It's in direct opposition to the film that's screening but in perfect symmetry with the comic books for which it's based. What do you think of these latest Mondo posters?