Nine Films Make Oscar Foreign Film Shortlist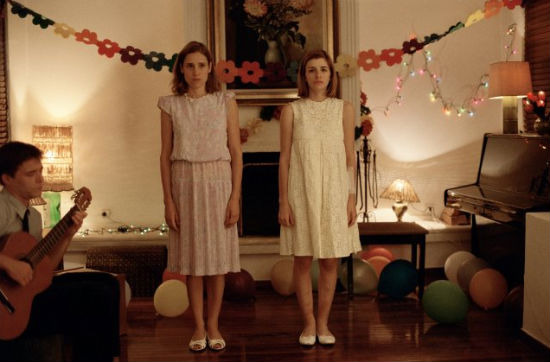 Next week, five films will be nominated for Best Foreign Language Film by the Academy of Motion Picture Arts and Sciences. Today though, from the list of 65 films that were originally announced as eligible, the Academy has released a shortlist of nine films that remain contenders, four of which will soon get the short end of the stick. What films made the list? One of them is pictured above, read the full list after the jump.
Thanks to In Contention for getting this list up first and fastest. Here are the eligible films.
Outside the Law – Algeria
Incendies - Canada
In a Better World – Denmark
Dogtooth – Greece
Confessions – Japan
Biutiful – Mexico
Life Above All – South Africa
Even the Rain – Spain
Simple Simon – Sweden
Just a few interesting things to note. Three of the Golden Globe nominees didn't make the cut, though the winner, In A Better World, did. Three of these nine films (Incendies, In A Better World and Life Above All) are distributed by Foreign Film Oscar powerhouse Sony Pictures Classics, which has won the award three out of the last four years (The Lives of Others, The Counterfeiters and The Secret In Their Eyes) and Biutiful was directed by Alejandro González Iñárritu, who was nominated for Best Director for Babel in 2007.
Out of all of the Oscar categories, Best Foreign Language Film is one of the most complicated and controversial. It has very intricate rules about how and when a film must be screened theatrically in its country or origin, it can't play anywhere else, if it's eligible for this category it won't be eligible in another other category in subsequent years, even if it hasn't been released in America yet and each country can only submit one film a year. Which people have argued is incredibly unfair. You can read the full list of rules by clicking here.
I'm a huge fan of Dogtooth, it probably would have made my top 10 if it opened in Los Angeles sooner than mid-January, and I've heard great things about many of these other films. Which have you seen and do you think will make it?