J.K. Rowling Approved Death Scene Change In 'Harry Potter And The Deathly Hallows: Part 2'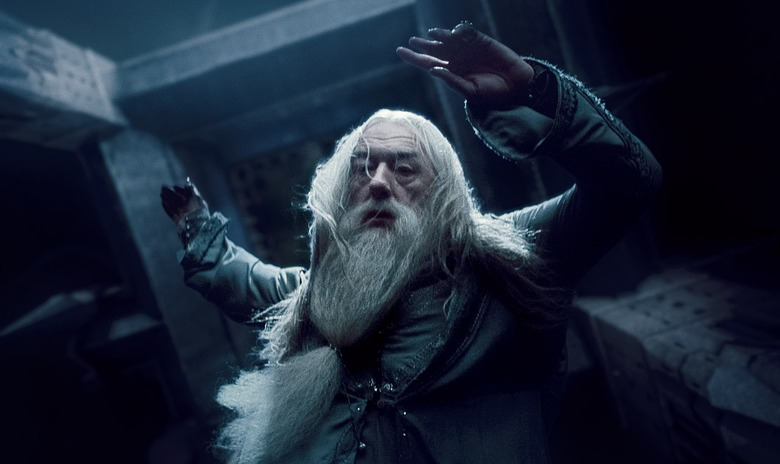 Though it's nearing one billion dollars in worldwide gross, there were certainly a ton of valid complaints about Harry Potter and the Deathly Hallows: Part One. People said it was too slow, the characters spent too much time in the woods, it was half a movie, etc. That should all be remedied on July 15 as Harry Potter and the Deathly Hallows: Part Two is released in 3D. Picking up immediately where the first film left off, Part Two has been described by director David Yates as a full on "action movie" and the one inevitable byproduct of action is death. There's plenty of that in Deathly Hallows Part Two and reports are coming in that Yates and company have decided to change one of the major deaths in the film. Luckily, J.K. Rowling approved. Read which scene has been changed, how and what Rowling had to say about it after the jump.
If you haven't read the seventh book, this is obviously a MAJOR SPOILER.
Thanks to the HPANA for alerting us to this story.
In an interview with Cine Premiere Mexico Potter art director Andrew Ackland-Snow said the following:
We wanted to change a bit where Snape dies. In the book, he dies on the Shrieking Shack, and we wanted to get him out from, not a conventional interior, but from that kind of box, to do it in a more dramatic atmosphere. We asked J.K. if she agreed for that to happen in there, because we hadn't really seen it before. We made a crystal house, and you can see what happens in the boat house from there – Are you listening Harry? -, but also the school is in flames...and she loved it. Besides, it's a very romantic place to die. Snape dies in a extremely good way, I gotta say.
Is it just me or is that quote really confusing? Snape doesn't die in the Shrieking Shack, I got that, but he dies in some kind of glass house? And where does the boat come into it? And why does he address Harry in the middle of the quote? I last read the seventh book about a year ago so I don't remember if that's a reference or not.
Still, I do remember thinking that Snape's death – after all he did for the Order and the Wizarding World – felt anti-climactic. So now that Rowling has not only okayed this idea, but loved it, I'm all for this.
What do you think?