First Look: Robert Pattinson And Kristen Stewart In 'The Twilight Saga: Breaking Dawn - Part 1'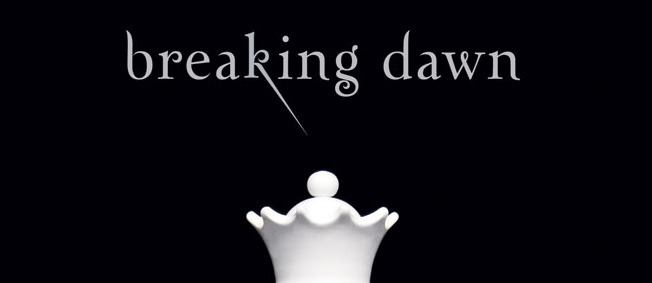 Edward Cullen and Bella Swan nudity! Though some blurry scans of this week's Entertainment Weekly had been floating around other movie sites, Summit Entertainment has now provided the high resolution, first look image at Edward and Bella (Robert Pattinson and Kristen Stewart) naked, in bed, from The Twilight Saga: Breaking Dawn – Part 1, scheduled for release November 18.
Check it out after the jump.
Thanks to Summit for the image. Click on it for the full hi-res version.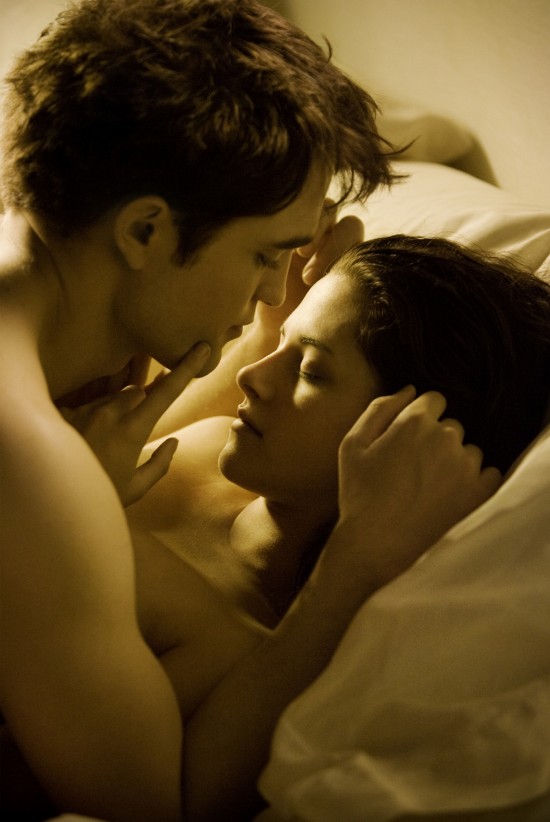 Directed by Bill Condon from a screenplay by Melissa Rosenberg, based on a book by Stephenie Meyer, Breaking Dawn is the final chapter in the Twilight saga and is being split into two films. Part 1 is out November 18 with part 2 out November 12, 2012. So, yes, two more full years of Twi-hards at the multiplex.
Thoughts on this image? Is it your new desktop?