John Hawkes Books Roles In 'Chronicle' And 'The Playroom'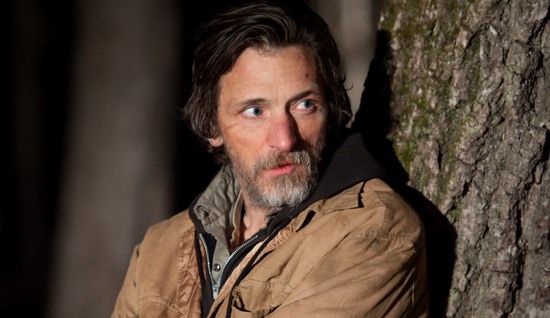 Anything that puts John Hawkes in more movies is OK by me. And the great, until recently underrated actor has just bagged two new roles, so here's a pair of films to put on your watch list. First up is Chronicle, about which we've got little info. Looks like Justin Long will appear alongside Mr. Hawkes and Ryan Philippe, with possible additions that include Mickey Rourke, Helena Bonham Carter, Kate Mara, Danny Masterson and Vincent D'Onofrio.
Jay Alaimo directs, and the plot reportedly features "two childhood friends reunite to launch the biggest marijuana-dealing operation in New York City." As long as one of those friends is John Hawkes, we're in good shape. [The Playlist]
After the break, info about The Playroom, in which the actor reunites with his Deadwood co-star Molly Parker.
Between these two films, The Playroom is the one I'm really psyched for. Because I like Molly Parker just as much as I do Mr. Hawkes, and because the plot sounds just a bit unhinged. The two are currently shooting The Playroom in Dallas, under the direction of Julie Dyer and with a script by Gretchen Dyer. (Director and screenwriter are sisters.)
The indie drama almost sounds like it veers into Dogtooth territory: Hawkes and Parker are "suburban parents of four in 1975. Their volatile teenage daughter, played by Olivia Harris, acts as surrogate mother to the younger children, who have created a make-believe world in their attic hideaway while the parents act out a sordid story below." I love that description. Looking forward to more info. [Variety]
And, to recap for the fans that were re-watching the first season of Eastbound & Down rather than looking for new John Hawkes news, you can see him on DVD in Winter's Bone (wonderful work) and in theaters eventually in Martha Marcy May Marlene and Higher Ground (both at Sundance), in Steven Soderbergh's Contagion (hopefully later this year) and at some point in the FX pilot Outlaw Country.