Eric Roth Rewriting 'Ripley's Believe It Or Not,' With Jim Carrey Still Attached To Star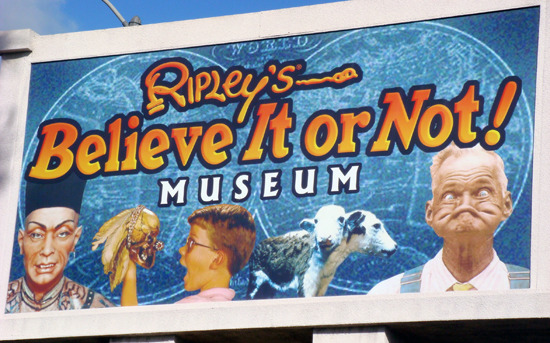 A few years ago it looked like Tim Burton would direct Ripley's Believe It Or Not with Jim Carrey set to star as newspaperman Robert Ripley, who created an enduring brand as he collected stories of the exotic and unusual for his entertaining column. The movie didn't happen, but it turns out the script wasn't dead, only dormant.
Now Eric Roth (Forrest Gump, The Curious Case of Benjamin Button) is set to do "a complete rewrite overhaul," according to Deadline. Jim Carrey is still set to appear. No idea who might direct, but Eric Roth scripts tend to attract top-flight talent, so it could well be a notable name.
The original script was by Scott Alexander and Larry Karaszewski (Ed Wood, Man on the Moon) and that script had been budgeted at a whopping $175m. Given that it covered the globe-trotting adventures of Ripley and had to build a period piece that spanned decades, that budget might have been justified. But you've got to expect that part of Eric Roth's rewrite will aim to preserve (and enhance?) the quirky character drama while cutting the price by a healthy margin.
Ripley's story is certainly a colorful one. (Believe it or not: he was part of the public dialogue that led to the adoption of 'The Star Spangled Banner' as the national anthem.) His career trading in unusual facts began in the early '20s, and he became a sort of minor king of all media (sorry, Howard Stern, you weren't the first) by moving from newspapers to radio, cinema and finally television. He died of a heart attack not long after passing out while taping his final television show.