Is This Official Concept Art Of The Red Skull From 'Captain America'?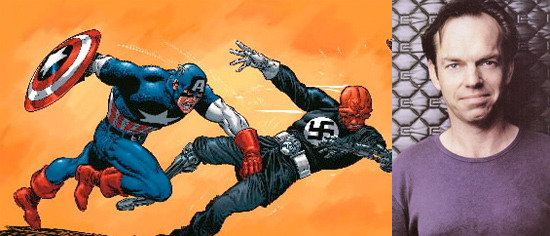 We've seen a bit of Hugo Weaving sporting his real face in some images of his character the Red Skull, from Captain America: The First Avenger. Marvel has been very good about preventing any leaks of the character as he'll appear 'unmasked' in the film. But now there is purportedly official concept art showing the character in all his red skulled glory. Fans of the comics will be happy to see that it's a very faithful look. We've hidden the images after the break.
Mundo (via The Daily Blam!) has the art, which certainly looks like it comes from the same hand that produced the legit concept art of Captain America. Maybe we'll see a little glimpse of the character in motion if the Captain America trailer hits this week, as has been suggested.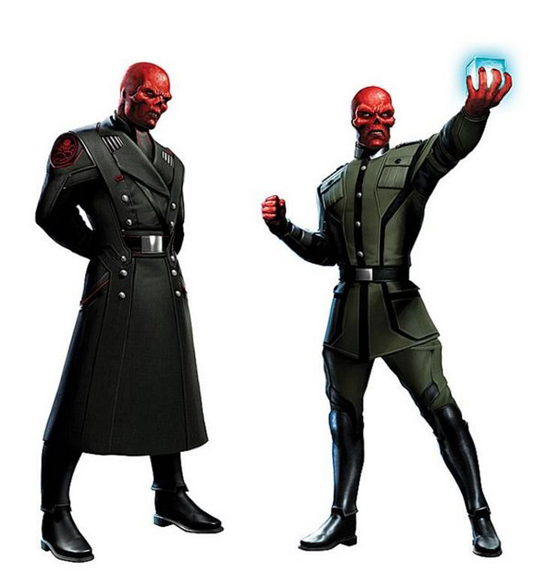 The last big indicator of how the Oscar nominations are likely to shake out is the nomination set for the Director's Guild of America's award for Outstanding Directorial Achievement. The DGA and Best Director Oscar awards often line up directly (there have been only six deviations since the DGA awards began in 1948) and before the Best Picture Oscar set was widened to ten films, the DGA nominations were a very good indicator of how that race would go, as well.
See the 2010 nominations below.
If there's a surprise here, given the way the awards season has been going, it's that David O. Russell got a nod for The Fighter (a film I love, and a deserving nod, I believe) and that Joel and Ethan Coen were shut out for their work on the equally deserving True Grit. That probably limits True Grit's chances when it comes to the top Oscars, though the film's actors and cinematographer Roger Deakins could all see Oscar recognition.
Here are the nominations:
Darren Aronofsky, Black Swan
David Fincher, The Social Network
Tom Hooper, The King's Speech
Christopher Nolan, Inception
David O. Russell, The Fighter
The winner will be announced at the 63rd Annual DGA Awards Dinner on Saturday, January 29.