New Photo Of Jason Segel And Walter From 'The Muppets,' Plus More Plot Details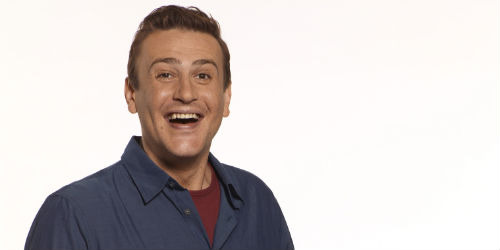 We're slowly but surely learning more and more about The Muppets. We got our first really good look at the film in Entertainment Weekly, then Peter walked down the street to Jim Henson Studios and got some exclusive photos from the set. The film, which comes out this Thanksgiving, stars Jason Segel, Amy Adams and Chris Cooper but also features a ton of cameos including Zach Galifianakis, Jack Black, Robin Williams, Ricky Gervais, Emily Blunt, Alan Arkin, Jean Claude Van Damme and others. And while all of your favorite Muppets will obviously play huge roles  – Kermit, Miss Piggy, Fozzie, Gonzo, etc. – the star of the movie is a new Muppet named Walter. After the jump, you'll see that Jason Segel is smiling because we've got our best look at Walter yet, plus some brand new plot details.
Thanks to Stich Kingdom for the brand new image. Click on it for a bigger version. They also have a new plot description, which you can read below.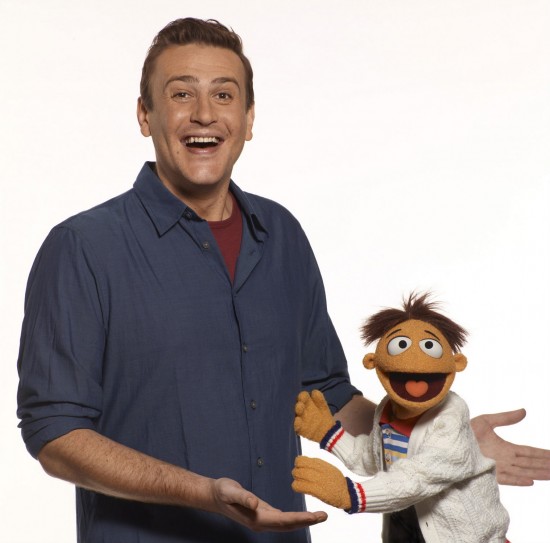 On vacation in Los Angeles, Walter, the world's biggest Muppet fan, and his friends Gary (Jason Segel) and Mary (Amy Adams) from Smalltown, USA, discover the nefarious plan of oilman Tex Richman (Chris Cooper) to raze the Muppet Theater and drill for the oil recently discovered beneath the Muppets' former stomping grounds. To stage The Greatest Muppet Telethon Ever and raise the $10 million needed to save the theater, Walter, Mary and Gary help Kermit reunite the Muppets, who have all gone their separate ways: Fozzie now performs with a Reno casino house band called the Moopets, Miss Piggy is a plus-size fashion editor at Vogue Paris, Animal is in a Santa Barbara clinic for anger management, and Gonzo is a high-powered plumbing magnate. With secret, signature, celebrity cameos, The Muppets hits the big screen Nov. 23, 2011.
I love all those Muppet day jobs. Hilarious. We also now know that Bret McKenzie from Flight of the Conchords, who worked with The Muppets director James Bobin on their HBO show, is doing some music. This movie is shaping up nicely.
What are you most excited about in The Muppets?