Robert De Niro To Head Up Jury At 64th Annual Cannes Film Festival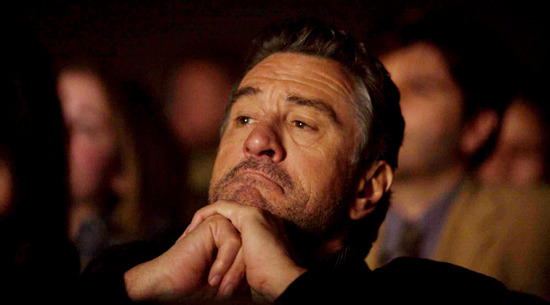 Besides being the most famous film festival in the world, the Cannes Film Festival is also famous for picking high-profile jury chairman. Quentin Tarantino, Sean Penn and Tim Burton are just a few more recent examples and now, one of the world's most celebrated actors is getting into the ring. Robert De Niro has been named as the jury chairman at the 64th annual Cannes Film Festival which takes place May 11-22. De Niro, of course, is already very familiar with film festival life as he's a co-founder of the Tribeca Film Festival. Read what he had to say about his new job after the jump.In a rare outpouring of language, here's De Niro's quote about heading the Cannes jury.
The Cannes Film Festival is a rare opportunity for me as it is one of the oldest and one of the best in the world....I have an increased appreciation for the jury, who serve, undertaking an important role in choosing films that are represented in the world of film at its highest level, and these types of festivals help connect the international film community and have a lasting cultural impact.
Thanks to the New York Times for the heads up.