'The Time That Remains' Trailer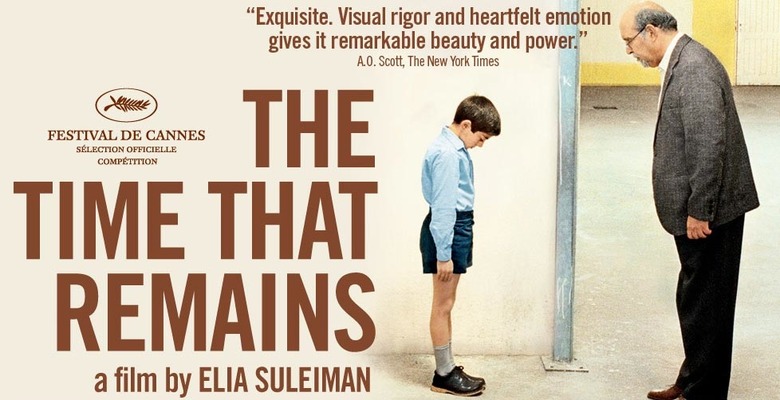 Sundance Selects has released the official movie trailer for Elia Suleiman's The Time That Remains. The film, which premiered at the 2010 Cannes Film Festival, is an "examination of the creation of the state of Israel in 1948 through to the present day." The film has a 83% on Rotten Tomatoes with 15 of 18 positive reviews. Empire Magazine called it "a touching and insightful black comedy that gracefully spans sixty years." Watch the trailer embedded after the jump. Please leave your thoughts in the comments below.
Official Plot Synopsis:
THE TIME THAT REMAINS is a humorous, heartbreaking film composed of elegantly stylized autobiographical episodes from the life of writer/director Elia Suleiman. The film explores life among the Israeli Arab community, and is shot largely in homes and places in which Suleiman's family once lived. Inspired by his father's diaries, letters his mother sent to family members who had fled the Israeli occupation, and the director's own recollections, the film spans from 1948 until the present, recounting the saga of the filmmaker's family in subtly hilarious vignettes. Inserting himself as a silent observer reminiscent of Buster Keaton, Suleiman trains a keen eye on the absurdities of life in Nazareth.
Watch the trailer in High Definition on Apple. The Time That Remains hits theaters on January 7th 2011.