'True Grit' – What Did You Think?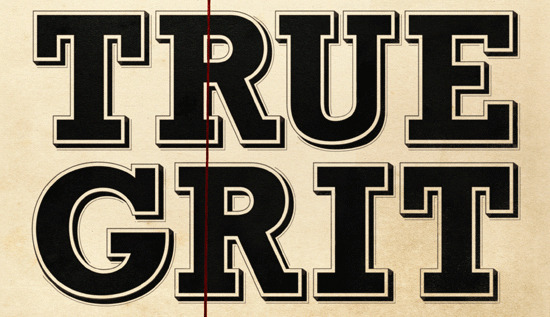 Joel and Ethan Coen hit a small speedbump a few years ago, but the filmmaking brothers are really back on track now. Their latest is True Grit, a new film based on the same Charles Portis novel that spawned the 1969 film of the same name starring John Wayne. It's the Coens' first out and out Western, and their second time working with Jeff Bridges and Josh Brolin. The film is also the feature debut of young Hailee Steinfeld. As Mattie Ross, who seeks to avenge the death of her father at the hands of lowlife Tom Chaney, she is the emotional and active center of the film. (Don't let SAG's minimizing Best Supporting Actress nomination fool you; the girl is the lead, end of story.)True Grit is in theaters now, and we want to know what you thought of the film. As is the norm for posts of this type, spoilers follow after the break and are fully allowed in the comments.
I've seen True Grit twice now, and think it is a tremendously entertaining film. The script is dense and challenging, but the actors take to it with gusto. Hailee Steinfeld fully holds her own against far more experienced actors like Jeff Bridges, Matt Damon, Josh Brolin and Barry Pepper. The Coens' direction seems pretty minimal as the actors get into their characters and just run with it.
Along for the ride is as impressive a set of behind the scenes craftspeople as you're going to find, and the cinematography (by Roger Deakins), music (Carter Burwell), production design (Jess Gonchor) and costumes (Mary Zophres). True Grit is many things, but one of the most pleasing aspects is that it is a stellar piece of craftsmanship. The vision of the west it offers up feels right and real — you can feel the crack of shots and smell the horses. I feel like I can get lost in this film, and one of the biggest signposts to success I can imagine.
So what did you think of True Grit? After No Country For Old Men, with its post-modern Western leanings, did this film feel too deliberate or slow? Does the film have to stack up against the previous version, or can it live on its own?