Gary Ross Talks Casting Katniss In 'The Hunger Games' And More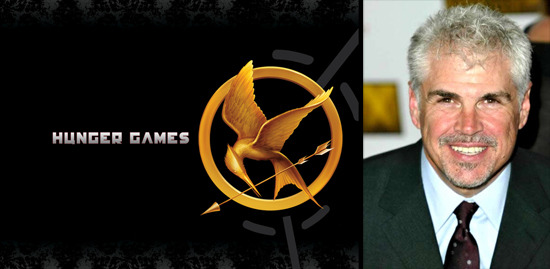 As director Gary Ross begins preparations to adapt one of the most popular books of the past few years, The Hunger Games by Suzanne Collins, the most important decision he must make is casting his lead character: Katniss Everdeen. A self-sufficient, 16-year-old bad-ass female hero, Katniss is one of two kids selected from her district to compete in the annual titular fight to the death; a government organized, televised event in which only one child will survive and bring glory to their people.
It's a decision almost on par with Chris Columbus choosing Daniel Radcliffe as Harry Potter or Catherine Hardwicke casting Robert Pattinson as Edward Cullen. The role of Katniss Everdeen has the potential to be that iconic.
In an interview with Entertainment Weekly, Ross confirmed that he has not yet spoken to any actress about playing the role but will start to do so soon. And when he does, he has some strong thoughts on the subject. The Hunger Games is scheduled to being shooting in late Spring 2011. Read Ross's quotes on casting Katniss, see two actresses who have already began petitioning for the role and more after the jump.
Ross told Entertainment Weekly that Lionsgate isn't pressuring him to cast a big movie star in the role and that he's free to cast an unknown. Plus, any rumors about there being frontrunners for the role already are false.
I've read in the press that there are frontrunners but that's not the case....We'll cast the right person for the part. Lionsgate has been great in the respect that they don't feel that this needs a movie star in Katniss' role. The greatest thing about the franchise and the books being the star is that we can cast whoever we want. So we all feel like we're just going to cast the right person.
And when casting he's not going to focus just on looks.
I don't think [beauty] is the main criterion for Katniss. What makes Katniss attractive is her strength and her assuredness and her defiance and ultimately her compassion. And I don't mean just physical strength. I mean a real strength as a human being. She knows her own truth. She feels deeply and fiercely. And this is something that the actress has to bring with her.
No matter who he chooses, Ross is very confident that not only will it be the right choice, but that author Suzanne Collins will be happy too.
I've talked to Suzanne extensively and I feel like I understand the character really, really well. I feel like I know who that girl needs to be.
Two people who've already thrown their hats in the ring, in a way, are Hailee Steinfeld and Danielle Chuchran. You know the former, she's the star of True Grit. The latter, however, is an unknown who was the star of a much buzzed about Hunger Games short that recently made the online rounds.
Here's what Steinfeld had to say about possibly playing the role.
And here's the awesome short that features Chuchran. It's kind of a spoiler, but nothing that you can't live with knowing.
Finally, Ross laughed off EW's question about Robert Downey Jr. or Hugh Laurie playing the drunken Haymitch but promised to reveal something very soon. We'll keep an eye out for that.
Having just finished reading the first book, I must admit I sort of had Chuchran's look in mind while I was reading simply because I saw that short before I started. Still, there are several actresses out there that could definitely do this part justice. Who do you think should play Katniss?