George Clooney Replaces Robert Downey, Jr. In Alfonso Cuarón's 'Gravity'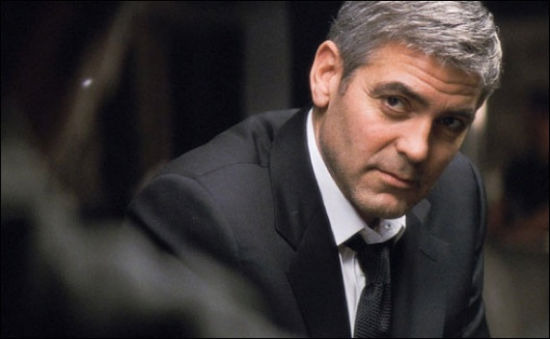 Briefly: The cast for Alfonso Cuarón's 3D sci-fi space film Gravity has finally come down to Earth. After months of shuffling both the male and female leads, it seems that George Clooney will star opposite Sandra Bullock, replacing Robert Downey, Jr., who dropped out not long ago. Read more after the jump.The Hollywood Reporter broke the story of Clooney coming aboard the troubled production which had seen Angelina Jolie, Natalie Portman and others attached before Bullock.Gravity centers on a female astronaut trying to make it back to Earth after a huge accident in space. The male lead isn't the focus at all, he's merely a pivotal, supporting role early in the film.
The film was almost going to be shut down because of all the casting changes. Everything was up in the air until Bullock finally signed on, but then Downey Jr. had to come off the project, most likely for scheduling reasons. Warner Brothers, who is financing along with Legendary Pictures, reportedly threw out a "hail mary" to try and recast Downey Jr. and Clooney just happened to come down with the ball in the end zone.
They're hoping to start shooting this Spring once Clooney finishes directing The Ides of March with Ryan Gosling and Paul Giamatti.
Alfonso Cuarón directing a 3D sci-fi movie is exciting enough but add Clooney and Bullock to the mix and the whole package sounds like a winner. And while most of the time, one might be worried when a film goes through so many public casting woes, it's not like Cuarón and company had to settle for lesser actors. Clooney and Bullock are as big as they come – both Oscar winners – which leads one to believe the script is absolutely top notch.
Do you think this will be the final cast for Gravity or should we expect another last second turnover?