Clint Mansell Replaced By Chris Bacon On 'Source Code'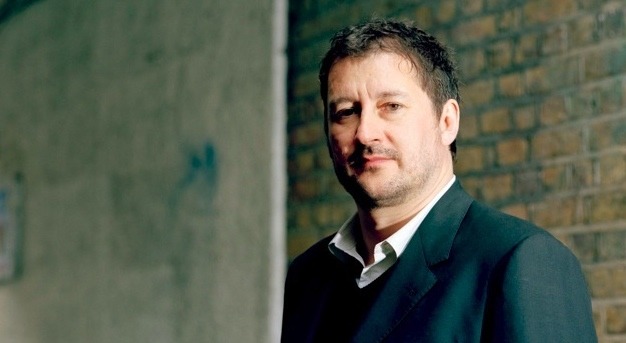 Clint Mansell is one of my favorite film composers working today, and has been since hearing his first work on Darren Aronofsky's Pi. His incredible score for Requiem for a Dream has been re-purposed in countless trailers and commercials over the years. He has continued to work on Aronofsky's projects over the years and his Tchaikovsky-inspired score for Black Swan is nothing less than brilliant.
Mansell's work on Duncan Jones' feature big screen debut Moon was met with acclaim as well, and I was very excited to hear what Clint had up his sleeves for his second Jones collaboration, on the film Source Code. I had even heard a bit of early music Mansell created for the opening credits while on a visit to the editing room.  But it appears that it was not meant to be. Clint Mansell will not be scoring Source Code after all.
BadassDigest reports that "scheduling problems" have prevented Mansell from continuing on the project (which to me sounds a bit suspicious, but whatever...).  He has been replaced by Chris Bacon, who has many credits as "conductor", Composer (additional music)", but doesn't have a lot of sole composer credits. He did compose music for the incredible Disney animation documentary Waking Sleeping Beauty, Space Chimps and Love Ranch.
Here is the official plot synopsis:
When decorated soldier Captain Colter Stevens (Jake Gyllenhaal) wakes up in the body of an unknown man, he discovers he's part of a mission to find the bomber of a Chicago commuter train. In an assignment unlike any he's ever known, he learns he's part of a government experiment called the "Source Code," a program that enables him to cross over into another man's identity in the last 8 minutes of his life. With a second, much larger target threatening to kill millions in downtown Chicago, Colter re-lives the incident over and over again, gathering clues each time, until he can solve the mystery of who is behind the bombs and prevent the next attack.
Filled with mind-boggling twists and heart-pounding suspense, Source Code is a smart action-thriller directed by Duncan Jones (Moon) also starring Michelle Monaghan (Eagle Eye, Due Date), Vera Farmiga (Up in the Air, The Departed), and Jeffrey Wright (Quantum of Solace, Syriana).
Source Code will be released by Summit on April 15, 2011.