Terrence Malick's 'The Tree Of Life' Trailer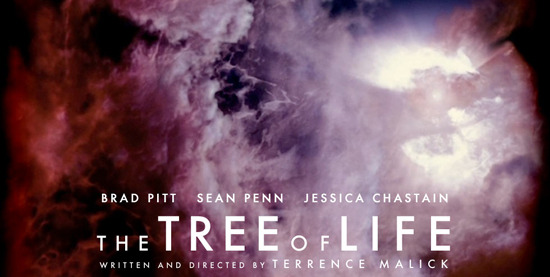 If you held out and managed not to watch an online bootleg version of the trailer for Terrence Malick's highly-anticipated fifth film The Tree of Life, your patience has been rewarded. The trailer has been officially released online, and it is stunningly beautiful.
Apple has the trailer in HD, and I can't recommend highly enough that you watch it in the best quality your display offers.
Terrence Malick's signature style and thematic concerns are all on display here. Through direct dramatic scenes, impressionistic images and voice over we see the prominence of nature, man's conflict with the world around him and the world within him, and the struggle to build a life reconciles those conflicts.
The cosmic aspects of the film, which have been the source of a great many rumors, are given time here, too, and those images are among the most beautiful — given that Mr. Malick is particularly known for being a filmmaker whose visual style is very grounded in the real, some of this film's greatest potential seems to lie in seeing him embrace CG imagery.
The Tree of Life will release on May 27, 2011.
From Terrence Malick, the acclaimed director of such classic films as Badlands, Days of Heaven and The Thin Red Line, The Tree of Life is the impressionistic story of a Midwestern family in the 1950's. The film follows the life journey of the eldest son, Jack, through the innocence of childhood to his disillusioned adult years as he tries to reconcile a complicated relationship with his father (Brad Pitt). Jack (played as an adult by Sean Penn) finds himself a lost soul in the modern world, seeking answers to the origins and meaning of life while questioning the existence of faith. Through Malick's signature imagery, we see how both brute nature and spiritual grace shape not only our lives as individuals and families, but all life.