Lee Daniels Developing 'Anna In The Tropics' As Directorial Possibility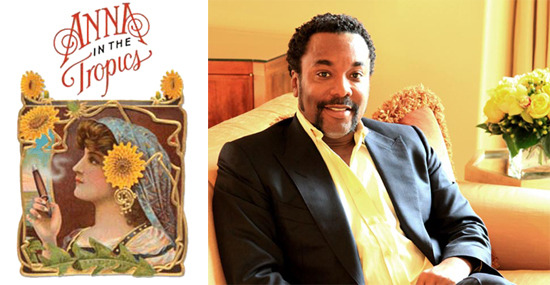 Well, it's better than remaking Fellini's Nights of Cabiria.
Lee Daniels is still riding a wave of influence inexplicably generated by Precious, and he continues to accrue possible directorial projects. While it appears that he'll make The Butler next, with Civil Rights project Selma falling by the wayside, the filmmaker is signing on for other films to make down the road. There's the remake of Nights of Cabiria — a terrible idea if ever there was one — and a possible film version of the stage musical The Scottsboro Boys. And now Lee Daniels has booked time to develop a film version of Nilo Cruz's Pulitzer and Steinberg Prize-winning Broadway play Anna in the Tropics. THR says that Mr. Daniels will develop the script with Nilo Cruz (that's possibly a good sign). The playwright told the trade, "I always saw it as a film. Even though I wrote is as a play, I just think it has endless possibilities as a film. The play itself is full of images and I want to open it up to the world film offers."
The two will begin work in January — that's on development, mind you, not shooting, so this one is some ways off.
The play is inspired by Anna Karenina, and Anna in the Tropics follows a family of Cuban immigrants in Tampa, FL in the late '20s.
When Cuban immigrants brought the cigar-making industry to Florida in the 19th Century, they carried with them another tradition. As the workers toiled away in the factory hand rolling each cigar, the lector, (historically well-dressed and well-spoken), would read to them. It was the lector who informed, organized and entertained the workers until the 1930s, when the rollers and the readers were replaced by mechanization.
The arrival of a new lector is a cause for celebration. But when he reads aloud from Anna Karenina, he unwittingly becomes a catalyst in the lives of his avid listeners, for whom Tolstoy, the tropics, and The American Dream prove a volatile combination.