New Posters: 'Rango,' 'The Lincoln Lawyer' And 'Insidious'

Doing poster roundups is always fun, because we end up mashing together  films that couldn't be more different. In this case we've got new images for Gore Verbinski's quirky animated comedy Rango, the Matthew McConaughey legal thriller The Lincoln Lawyer, and James Wan and Leigh Whannell's horror thriller Insidious.
First up is Rango, via Yahoo, and you've got to wonder if the release of two new images for the film today is directly timed to counter the trailer debut of the fourth film in Gore Verbinski's old series, Pirates of the Caribbean. Regardless, I like these sheets for Rango; they capture the spirit of the film, or at least what we've been led to believe that spirit will be. (If you went to Comic Con this year, you might have a wind-up version of that fish in Rango's hands. I think I ended up with five or six of them.)
We'll see the trailer tomorrow, and Rango opens on March 4, with the voices of Johnny Depp, Isla Fisher, Abigail Breslin, Bill Nighy, Stephen Root, Ray Winstone, Beth Grant, Ned Beatty, Harry Dean Stanton and Alfred Molina.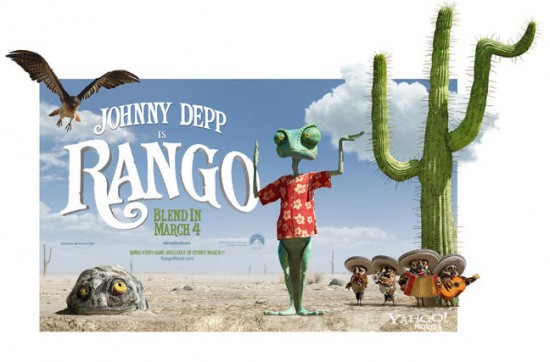 Then there's a serious, slightly hipstamatic-looking image for The Lincoln Lawyer, in which Matthew McConaughey plays an attorney who works out of his Lincoln Continental (hence the title) and lands a huge case defending a playboy accused of murder.
We've seen one teaser for the film, which Brad Furman directed based on Michael Connelly's movel. Ryan Phillipe plays the playboy, and Marisa Tomei, William H. Macy, John Leguizamo, Michael Pena and Josh Lucas are also in the cast.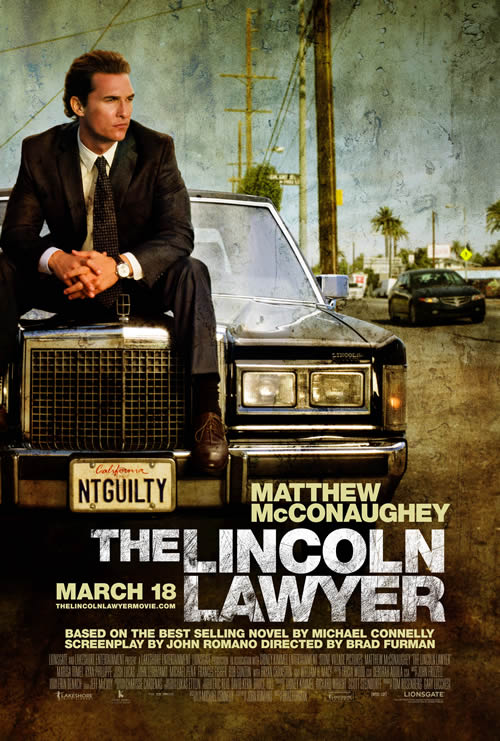 Finally, courtesy of Bloody Disgusting is a new sales sheet for Insidious. The film premiered at TIFF, and Sony picked it up for release next year, but is reportedly doing a little reworking on the movie before the release days. (This is an international sales sheet, as IM Global is handling territories outside the US.) The film stars Patrick Wilson and Rose Byrne as "a young family which makes the terrifying discovery that the body of their comatose boy has become a magnet for malevolent entities, while his consciousness lies trapped in the dark and insidious realm known as The Further."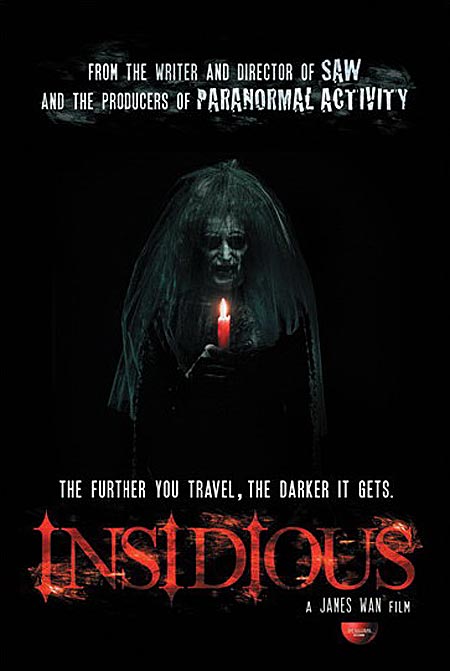 There's also a new image from the film: