Taylor Lautner Attached To Adaptation Of Futuristic Thriller Novel 'Incarceron'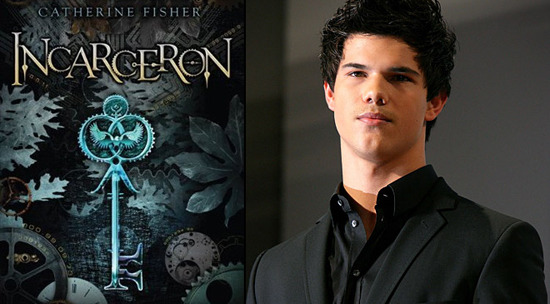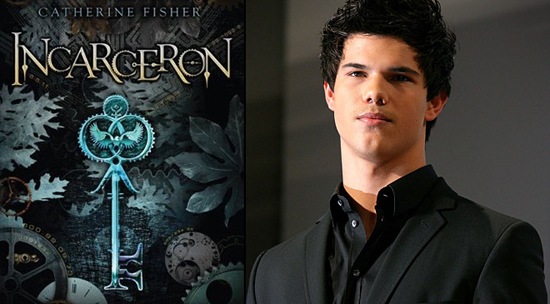 We may receive a commission on purchases made from links.
It's been quiet in the Taylor Lautner camp for the past couple months. That's because he's been busy, first shooting the thriller Abduction with director John Singleton, and now shooting the first of two parts of the final Twilight film, Breaking Dawn.
But with Twilight's end approaching, he's in a position to continue lining up projects. One is an adaptation of Catherine Fisher's novel Incarceron, set in a massive futuristic prison.
Deadline says that Adam Cooper and Bill Collage will write; they previously wrote some of Brett Ratner's Tower Heist, and are the writers on Moby Dick for Timur Bekmambetov.
A review posted on the Amazon listing fills out the details:
Catherine Fisher's intelligent, genre-bending tale will fascinate teens looking for something new and different. Finn is a 17-year old prisoner of Incarceron. His memories begin and end there. He knows nothing about his heritage except for vague memories that tease at his mind. The teen is determined to escape the prison fashioned centuries ago as a solution to the chaos created by man. Now Incarceron is self-sustaining and self-perpetuating—prisoners are born there and they die there. Legend claims only one man has ever escaped, Sapphique, and Finn is determined to follow in his steps. Claudia, the warden's daughter, lives sequestered in a castle surrounded by servants. But she, too, longs for escape—from a father who frightens her and from betrothal to an insipid prince. Finn and Claudia each discover a crystal key and are amazed to find that they can communicate with each other. As their trust in one another builds, each pledges to help the other.
I've seen this book called City of Ember by way of The Hunger Games, and it's easy enough to see where that comes from. I'll be curious to see who's hired to direct, design and photograph this one. I'm not wild about Lautner, but there's potential for some great-looking stuff here, at least.