Rumor Control: George Lucas Not Actually Planning To Digitally Revive Deceased Movie Stars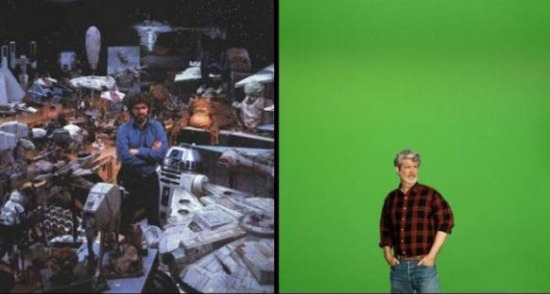 This one's hardly a shocker. The other day we relayed a quote from Mel Smith, director of the George Lucas written- and produced Radioland Murders, who claimed that Lucas has been buying up the film rights for a cadre of actors who have passed on, "in the hope of using computer trickery to put them all together in a movie, so you'd have Orson Welles and Barbara Stanwyck appear alongside today's stars."
At the time, I said to expect a blanket denial from LucasFilm, and that has come to pass.
"This is a false rumor" the company says. (via OnTheRedCarpet) Whether this was a spiteful bit of commentary from Mel Smith (it read that way) or a joke taken out of context (also possible), it was also the best piece of international publicity Mr. Smith has done for himself in recent years. (To be fair, he gets more ink in the UK, where he has a much higher profile than in the States.)
So: move along, nothing to see here. And to those who really took the quote seriously despite all circumstantial evidence that doing so was a bad idea, please. I understand that you might not be a fan of the current Lucas Method, but let's constrain ourselves to criticism of things he's actually done, OK?