Josh Brolin To Direct And Star In 'Pitz & Joe'?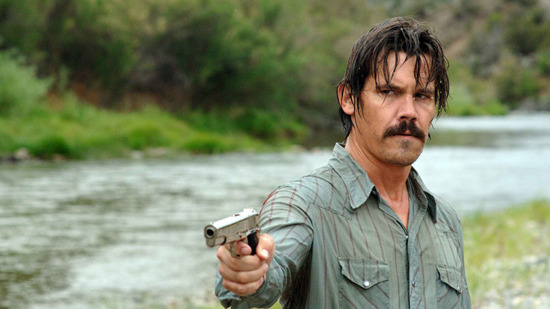 Briefly: Josh Brolin has already written and directed a short film (in 2008, called X and starring his daughter, Eden) and is now looking to direct and star in an adaptation of the play Pitz & Joe. The play is by Dominique Cierci, and the screenplay for the adaptation is being written by Maya Forbes (Monsters vs Aliens).
The original info came from a Pajiba tweet, and The Playlist confirmed Mr. Brolin's interest, and the writing duties of Maya Forbes. The play features two characters: a young woman and her brother, who suffers from brain damage incurred in a motorcycle accident. The play is set years after the crash, but flashback explore their history and relationship. Sounds like intense and potentially difficult emotional waters for a first-time feature director to navigate, but given the set of master directors with whom Josh Brolin has worked, hopefully he's learned a thing or two.