This Week In Trailers: Sound Of Noise, Paths Of Hate, In Our Name, A Jazzman's Jazzman: The Gerry Carruthers Story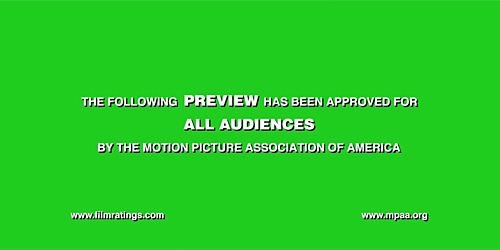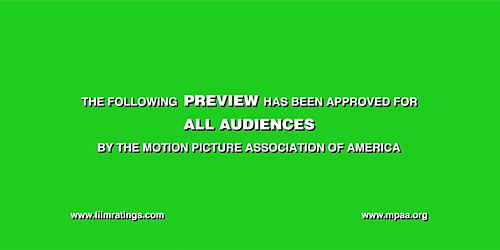 Trailers are an under-appreciated art form insofar that many times they're seen as vehicles for showing footage, explaining films away, or showing their hand about what moviegoers can expect. Foreign, domestic, independent, big budget: I celebrate all levels of trailers and hopefully this column will satisfactorily give you a baseline of what beta wave I'm operating on, because what better way to hone your skills as a thoughtful moviegoer than by deconstructing these little pieces of advertising? Some of the best authors will tell you that writing a short story is a lot harder than writing a long one, that you have to weigh every sentence. What better medium to see how this theory plays itself out beyond that than with movie trailers?Sound of Noise Trailer
You know that commercial with the dog who smells bacon and sees bacon but looks at a package with the bacon like strips and yells out, "I can't read!"?
I feel like that dog. I mean these are true nihilists as they break into a bank and start shredding money right before the eyes of a screaming banker who is painfully watching currency turn into confetti.
I'm including this one not only because I just fell in love with it months ago when I wrote about it but because a new trailer is back and it still kicks all sorts of ass.  Coming to us via Johannes Stjarne Nilsson and Ola Simonsson this trailer is a frustrating exercise in man love because I don't know what they're saying in any regard but what I do know is that this trailer is just thrilling and I can't imagine the words, if they were provided, could make this any more cool than it already is.
But, honestly, I care less for what's being communicated than I do here for a film that wants to be fun and have a little swagger. Swagger that includes mentioning its kudos from Fantastic Film Fest, its swagger as it showcases that accolades it received from Cannes and certainly the swagger from actress Sanna Persson who comes off with a sexy coolness as you half forget that you have no clue why these nihilists are robbing a bank and shredding the money.
We do get that they're anarchists of the jaunty variety, preferring to act like a deranged separatist movement from a wayward Stomp troupe, and they have a beat that you cannot help but tap your feet to as you look for pieces to connect with regard to the narrative. The entire package is one that mixes seriousness with a laid back attitude and a rocking backbeat that makes you feel inferior for not understanding Swedish.
It's strange, I know that, but it just feels like a cool band who no one has heard of yet. [Twitch]
A Jazzman's Jazzman: The Gerry Carruthers Story Trailer
You've got to love the ingenuity. But, for my money? I'll take the pimp slap.
Director Ben Harris may not be anyone you have heard of, but if you can see the forest for the trees, there is something I think is original, fresh, and genuinely amusing here. The man has taken the mockumentray genre and twisted it just a little bit by adding an unexpected comedic element.
Through the use of stop motion puppets which look crude and messy, but awesomely alluring, I couldn't help but be hypnotized by the whole premise of it all. Taking a handful of real life actors to help create the life of a fake musician, the trailer integrates moments of these puppets performing some wicked jazz music and doing this somehow imbues the absurd story in some kind of reality.
The physicality of these puppets, while not fluid by any means or definition, makes it appear that those who created them had a specific sensibility in mind as they all share an attention to detail that's sort of a shabby chic. The movement is clunky but once the music starts it all makes sense. It's brilliantly utilized. As well, the music is quite good and kudos must go out to Birch Pereira who uses music to make these colorful musicians come to life. Often when you watch an indie trailer you can tell that either good music would have cost too much to put into a trailer or that there was no thought given to it at all. Here, it's a part of the trailer and it absolutely is better off for it.
The performers who are asked to embellish the history of this late jazz man also makes this trailer infinitely more interesting. They are obviously there for humor's sake, and they do that well, but all feeding into a singular mythos it is an inventive and interesting manner to tell a story.
I know, it's not slickly produced and it's obvious that they didn't create this thing by some trailer house where that's all they do but it's good to support the locals who might go on to do exceptional things but I think this one did so many things right and, if so inspired, go donate to the film's cause. I did.
And if you're still not convinced, check out this clip from the movie which, honestly, is pretty damn funny. Frog Face, that's about where I lost it.
Paths of Hate Trailer
This trailer embraces all the things I love about what 2D animation and the things it is still capable of when it's used right. The computer can be used as a means to help define a look, an era, and fill in the gaps but it's the re-imagining of the medium that I like here. Because, what's on display in this trailer is a simply delicious marriage of technology and action.
I don't know the first thing of Damian Nenow but I can say that he understands how to capture rapid movement on camera. When your possibilities are limitless in terms of how you convey a sense of speed and velocity it looks like here's a man who has conveyed both who isn't from the far east or drawing shapes of amorphous beasts that have no place in reality. When you hear the bass line of the guitar kick in as these two planes are locked in a dogfight there is enough going on that it becomes thrillingly confusing. It seems real because it's locked in a world we could think is from WWII but the point is that the action isn't wildly out of the realm of possibilities.
I mean, who is shooting at whom and why? We're not let in on what's happening but as these planes descend towards the surface of what looks like the sea, the pilots seamlessly moving that it doesn't look like a couple of animated characters but rather the best rotoscoping has to offer. It's exciting and fresh. You can see the animation style taking over as, instead of plastering a story on a method the method is helping to tell the story.
The attention to detail is breathtaking. The haggard wrinkles of the pilots, the scuffed rivets holding the planes together, the cracked glass, it all speaks to Nenow's focus on getting the moments right. Even as the guitar kicks in and we get a crush of cut scenes there is a amplification of the very same things he's done well in these short moments we've been given.
If the finished product is anywhere near as good as this I would love to see what he's capable of beyond this.
In Our Name Trailer
If you think that our military industrial complex is doing all it can to help transition every soldier who is coming back from wars abroad you need to think about the issue a little more.
Not only are we missing the opportunity to help these men and women reintegrate with the rest of society, those who found kicking in strange doors finding it rough to assimilate into society where you don't get to do that anymore, imagine that, but we're also creating a mentally unstable population without realizing it. I think that this trailer from director/writer Brian Welsh succinctly gets why this is now an issue we need to contend with in our collective cultures.
We move not from an esoteric idea of what is happening to many around the world but, instead, we get right after it in this trailer with the amount of tension that's constructed around our heroine. Of all the films that have dealt with what it has been like to come home from this latest war I don't think you could make a better case for a film like The Messenger as being the one that has captured the difficulty of transitioning out of battle and normal life. The trailer here promises a movie that will take a bit of that pathos and mix it into a drama where a mother has to adjust to a normal suburban life with a husband and kid. What makes this such an interesting preview is that it's able to get directly to the fact that she is a woman who is coming back from war and isn't adjusting well. It's not a subject that's been mined as well as the situational films that have dealt with the war aspect has and so it's refreshing to place a woman at the center.
Seeing the adulation she gets upon her homecoming, her friends and family extolling the very thing that's disintegrating her emotions, it's nice to see how well edited the two sides of her struggle is portrayed. From love to pulling the trigger on an empty pistol, the dichotomy is stark.
However, what also makes this worthy of a mention this week is that unlike The Messenger where you had a couple of men who were circling around one another as they pushed through their existence this trailer shows the slow devolution of a family. Weapons, thrashing, violence, screaming, crying, and the teary screams of a woman who has pulled a gun on someone who we can't see. The pull-quotes only help to shore up what looks like a serious drama that you can't help but feel would be more than acceptable to put into your Netflix queue.
Note bene: If you have any suggestions of trailers to possibly be included in this column, even have a trailer of your own to pitch, please let me know by sending me a note at Christopher_Stipp@yahoo.com
In case you missed them, here are the other trailers we covered at /Film this week:
Family Guy: It's A Trap Trailer - This looks like pure hate. Even if you are a fan of this series how is this nothing but a miserable trailer?
The Green Hornet Trailer #2 - I know this will disturb many but this is so much better than the first trailer and, in fact, I'm excited at seeing this. However, Cameron Diaz looks like she is doing nothing but getting in the way of a fun popcorn film.
Source Code Trailer- Does this trailer come with instructions? It should. My brain hurts.
The Lincoln Lawyer Trailer - Kudos to whoever made this thing. While I'm not over the moon about this it certainly feels like a movie that has me guessing a little by the end as I try and piece together what's happening.
Brighton Rock Trailer - I like where things are going with this. It appears that this could be a period piece that has some mysterious sizzle at the core of it. Violence, even.
Born To Be Wild 3D Trailer - My kids will love watching this film. Honestly, this trailer serves as a big flashing sign that says "Safe." Sometimes, that's acceptable enough.
Mean Girls 2 Trailer - Awful. If this movie was born of an idea I wish I could have traveled back in time to kick the gut of the person who was gestating this heinous monster.
Mrs. Peppercorn's Magical Reading Room Trailer #2 - I am in. If the film is half as interesting as this moody, heavy trailer then I think this could be a real winner.
Mars Needs Moms Trailer - Well, it's not completely offensive if that's what you're wondering. The humans look a little creepy, the story seems a little convoluted, and there's no real focus in this movie. .
Hop Trailer - I sat through that to get what? A teaser that did nothing more than make me think that there's one more movie I'll try and miss when it comes to the theaters. What would have been so hard to put some kind of sizzle reel in there? Disappointing.