Warner Brothers Buys Female Franchise Starter 'The Athena Project' By Brad Thor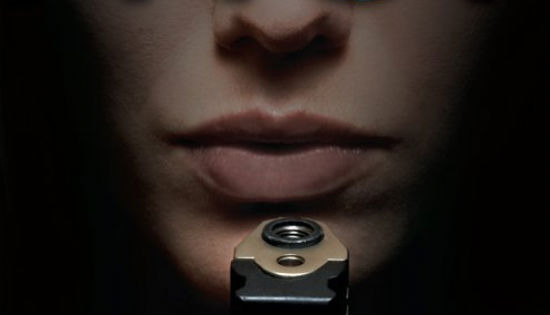 We may receive a commission on purchases made from links.
Mrs. Mia Wallace might have a new role to audition for. The Pulp Fiction character famously starred in a fictional pilot called Fox Force Five and it seems that idea of an elite, all-female task force is making its way to the big screen. Warner Brothers is "making a preemptive deal" to purchase a yet-to-be released book called The Athena Project by Brad Thor featuring a specially trained female counter terrorism team that must solve the mystery behind a terrorist attack in Rome that kills 23 Americans. Hit the jump for more on the deal and the book.
Deadline reported news of the deal for the book which apparently, according to the tone of the article, had a bunch of people vying for it. However, Warner Brothers ended up with the rights because they already own the rights to previous books by Brad Thor including The Lions of Lucerne and Blowback which both feature a Navy SEAL named Scot Harvath. The Athena Project, though, is the first book for this new group of female characters which both Thor and Warners potentially see as a franchise.
Here's the description of the book from Amazon. It hits shelves on November 23.
The world's most elite counterterrorism unit has just taken its game to an entirely new level. And not a moment too soon. From behind the rows of razor wire, a new breed of counterterrorism operator has emerged. Just as skilled, just as fearsome, and just as deadly as their colleagues, Delta Force's newest members have only one thing setting them apart—their gender. Part of a top-secret, all-female program codenamed The Athena Project, four of Delta's best and brightest women are about to undertake one of the nation's deadliest assignments. When a terrorist attack in Rome kills more than twenty Americans, Athena Team members Gretchen Casey, Julie Ericsson, Megan Rhodes, and Alex Cooper are tasked with hunting down the Venetian arms dealer responsible for providing the explosives. But there is more to the story than anyone knows. In the jungles of South America, a young U.S. intelligence officer has made a grisly discovery. Surrounded by monoliths covered with Runic symbols, one of America's greatest fears appears to have come true. Simultaneously in Colorado, a foreign spy is close to penetrating the mysterious secret the U.S. government has hidden beneath Denver International Airport. As Casey, Ericsson, Rhodes, and Cooper close in on their target, they will soon learn that another attack—one of unimaginable proportions—has already been set in motion, and the greatest threat they face may be the secrets kept by their own government.
Bill Gerber and Casey Wasserman will be producing the film with executive Jon Berg overseeing development.
According to author Brad Thor's official website – which is just about as elaborate a website that I've seen for an author – his bio describes work with Homeland Security and shadowing Black Ops that, presumably, give his books a good basis in reality.
And as movies with bad-ass females are becoming more and more commercial (Salt being one recent example) it makes perfect sense to move ahead – both in print and on the screen – with a series featuring a group of elite female soliders fighting terrorism all over the world. If it works, the action brings in the men, the strong females bring in the women and you have a huge success.
Has anyone read any of Thor's books? And would you line up to see a movie like this? I'm there, but only if one of the girls works in a really bad, old joke, every hour.