Fan Created 'Ender's Game' Movie Trailer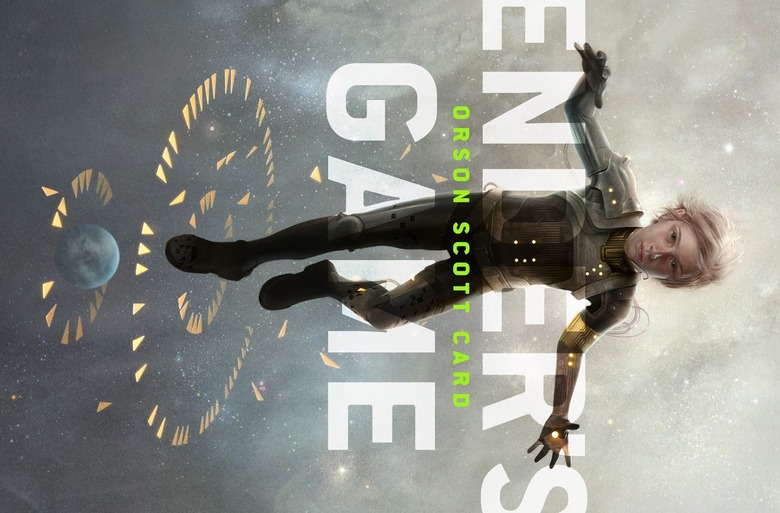 Who knows when we might finally see a big screen adaptation of Orson Scott Card's sci-fi novel Ender's Game. Hollywood has been trying to bring the sci-fi property to the big screen for the last decade, first with German filmmaker Wolfgang Petersen (Das Boot, The Perfect Storm) set to direct based on a screenplay by David Benioff and D. B. Weiss, and just recently it was announced that Gavin Hood (Wolverine) has come aboard the project as both writer and director.
But you don't have to wait years to see what an Ender's Game movie might look like, as a fan has edited together a trailer using imovie. Steven Davis used clips from Star Trek, Star Wars episodes I and II, Starship Troopers, Serenity, Soldier, Tron: Legacy, and Trailers for Halo: Reach,  Deus Ex: Human Revolution, A.I. Artificial Intelligence, Live Free or Die Hard, and Harry Potter and the Deathly Hollows, set against the backdrop of "5th Wheel Music – A Hero Emerges". Hit the jump to watch the trailer now.
Here is the plot description from the book jacket:
In order to develop a secure defense against a hostile alien race's next attack, government agencies breed child geniuses and train them as soldiers. A brilliant young boy, Andrew "Ender" Wiggin lives with his kind but distant parents, his sadistic brother Peter, and the person he loves more than anyone else, his sister Valentine. Peter and Valentine were candidates for the soldier-training program but didn't make the cut-young Ender is the Wiggin drafted to the orbiting Battle School for rigorous military training.
Ender's skills make him a leader in school and respected in the Battle Room, where children play at mock battles in zero gravity. Yet growing up in an artificial community of young soldiers Ender suffers greatly from isolation, rivalry from his peers, pressure from the adult teachers, and an unsettling fear of the alien invaders. His psychological battles include loneliness, fear that he is becoming like the cruel brother he remembers, and fanning the flames of devotion to his beloved sister.
Is Ender the general Earth needs? But Ender is not the only result of the genetic experiments. The war with the Buggers has been raging for a hundred years, and the quest for the perfect general has been underway for almost as long. Ender's two older siblings are every bit as unusual as he is, but in very different ways. Between the three of them lie the abilities to remake a world. If, that is, the world survives.
via: Buzzfeed