New Posters: Full 'Tron Legacy' Triptych; Vintage-Style 'Rare Exports'; 'Hobo With A Shotgun' Lobby Cards And Poster

Quite a few new posters hit at the end of the week, in part because of the ongoing American Film Market, and in part due to the ramp-up of promotion for films like Tron. And Tron Legacy is our first stop, as the poster triptych centered around an homage to the original film's one-sheet is now complete. Along with that we've got some pulpy images for the evil Santa movie Rare Exports, and old-school lobby cards and a poster for Hobo With a Shotgun.
The final part of the Tron Legacy triptych comes from Empire, and I'm sure we'll be able to deliver a high-res version on Tuesday, so you can assemble the whole thing as a widescreen desktop background. In the meantime, here's the full image: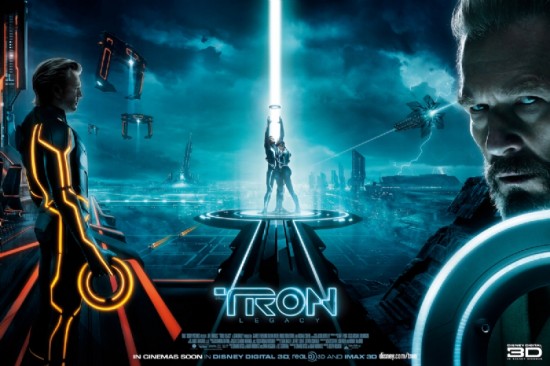 Here's the Rare Exports art. I definitely prefer the upper image, from STYD, which is the official US poster. Great stuff. Kind of '80s, kind of 'trashy pulp novel cover.' I hope the movie follows through on that vibe. Revisit the trailer, or catch it a first time if you're new to this one. The second is a UK poster, from HeyuGuys, and it's not bad, but the first is more my speed.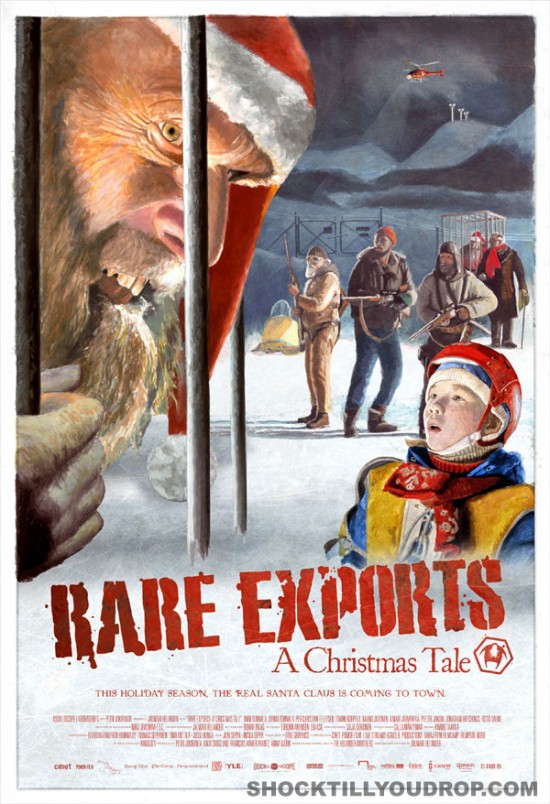 The synopsis:
A movie for those who think they don't believe in Santa Claus anymore... In the depths of the Korvatunturi mountains, 486M deep, lies the closest ever guarded secret of Christmas... The time has come to dig it up!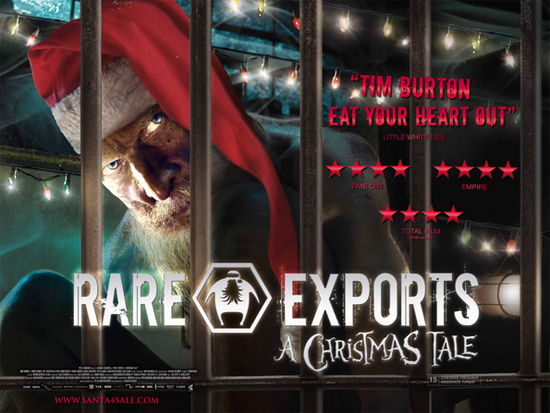 Finally, here is the Hobo With a Shotgun poster, courtesy of AICN, and lobby cards from Twitch and the AFM. The lobby cards are in a gallery below, and you probably won't see these exact images as promo items; they're mocked up for the American Film Market. (Like a lot of the other art coming out of the AFM this week.)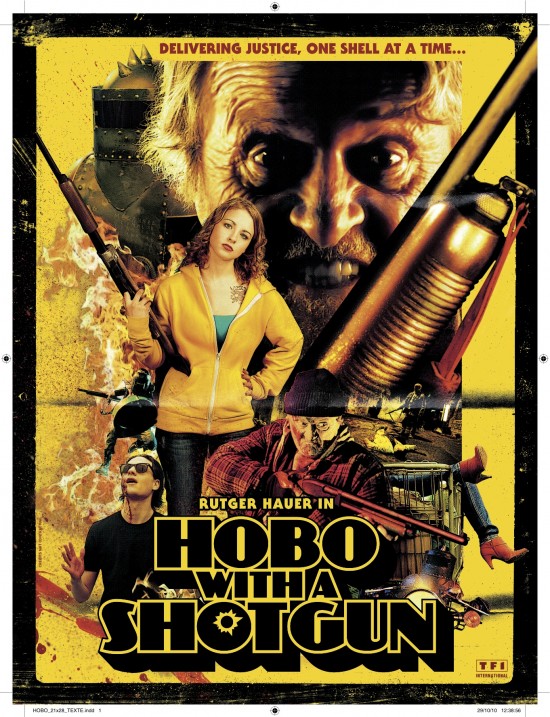 Here's the synopsis for the film, which is directed by Jason Eisner and stars Rutger Hauer, Molly Dunsworth, Brian Downey, Gregory Smith, Rob Wells, Nick Bateman, David Brunt and John Awoods:
Hobo With A Shotgun tells the story of a vigilante homeless man who pulls into a new city and finds himself trapped in urban chaos, a city where crime rules and where the city's crime boss reigns. Seeing an urban landscape filled with armed robbers, corrupt cops, abused prostitutes and even a pedophile Santa, the Hobo goes about bringing justice to the city the best way he knows how – with a 20-gauge shotgun. Mayhem ensues when he tries to make things better for the future generation. Street justice will indeed prevail.