Ice Cube And David O. Russell To Re-Team For '70s-Syle Detective Movie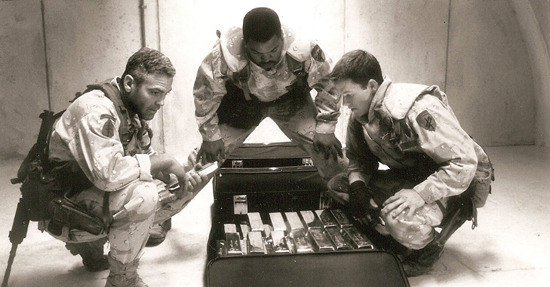 After a few years paying the bills and making money in straight comedies, Ice Cube is going back to some interesting work. He's working right now with The Messenger director Oren Moverman in Rampart, the film about the '90s LAPD scandal, in which he plays a cop. And now the founding member of N.W.A and former 'Fuck thePolice' MC may end up playing another cop, this time for his Three Kings director David O. Russell.
Their untitled project is a potential franchise kickstart, and it resides at New Line, according to Deadline. Ice Cube's character is described as "a plainclothes detective who's quick on the trigger" in an article that quickly compares him to Dirty Harry. The site says this is planned as an R-rated drama and "thematically a throwback to those 70s revenge films."
David O. Russell concocted the story pitch with New Line's Toby Emmerich, and then they took it to Ice Cube. But he probably won't write the first draft — Deadline says Mr. Russell will produce but that he "might co-write" it after New Line brings in another writer to get the project going while the director puts the last touches on The Fighter and gets to work on Old St. Louis and Uncharted.
Getting past the minor giggle factor of having Ice Cube play a small string of cop roles, this is an idea I can easily get behind. My Rolling Thunder post from yesterday should be ample proof that I'm open to embracing a '70s style cop/revenge drama, and when handled by the right director (like Oren Moverman or David O. Russell) it's a role in which Cube could be great.