Disney Imagineers Developing 'Tron Legacy' Theme Park Ride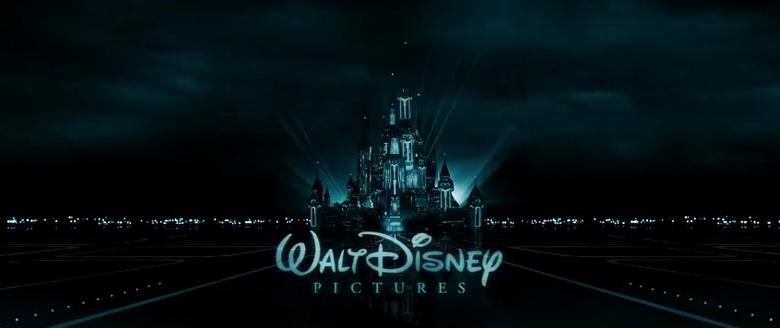 We've been hearing rumblings of a possible Tron: Legacy theme park ride for a while now. In fact, the day before I visited the Vancouver Canada set of the film, Disney Imagineers were on set taking a look at the concept art, sound-stages, weapons, props and who knows what else. At the time we only knew that the imagineers were very excited about the possibilities. We've since seen Tron monorails added to the Walt Disney World resort in Florida and a ElicTRONica party experience and World of Clolor TRONcore in Disney California Adventure.
The film doesn't hit theaters until December, but the Disney execs seem pretty high on the film, already developing sequels, greenlit an animated television series, and are pushing a heavy amount of merchandise. There is a lot riding on this film, and Disney is already planning their follow-up moves. So it shouldn't come as a surprise that they are pushing the development of a Tron Legacy theme park ride to the next level.
When I talked with Disney's President of Production/Tron Legacy producer Sean Bailey at Comic-Con this year, I asked him if there would be a Tron Legacy presence at Disneyland parks. He responded:
"We don't know yet. Look, as a kid, I went to the park like you. Certainly, the idea that something you worked on is ultimately one day at the park, what a thrilling possibility. These rides take a lot of time, a lot of energy, and a lot of thinking to do them at the level our Imagineers so brilliantly do. So I think it's kind of in the thinking about stage, but man, I would love it if it became a reality one day."
It looks like that day is approaching. According to our friends at Blue Sky Disney:
"the Imagineers over at WDI have been given the go-ahead to move further into blue sky development on an E-Ticket attraction themed to Tron for Disneyland. This isn't a green light for the actual, finalized ride, just the opportunity to explore more extensive designs and concepts. Something tells me late 2012/early 2013 could see the beginning of that long talked about, but continually put off remake of Tomorrowland."
I'm wondering what kind of ride this could potentially be. Will it be a new track ride/roller coaster? Or a 3D experience simular to Spider-Man or Harry Potter at Universal Studios Florida? We'll give you more details when they become available.