Jamie Chung Joins 'The Hangover Part II'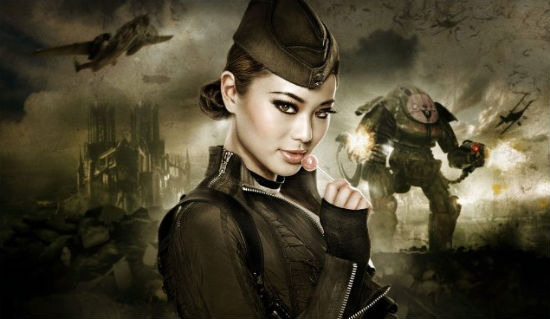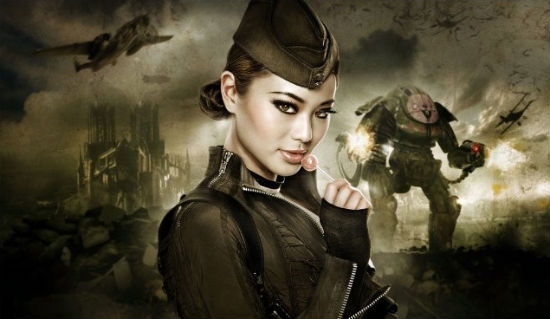 Jamie Chung just officially pulled past The Miz to become the most successful Real World cast member ever. The actress, who has already starred in the AMC Family show Samurai Girl, Grown Ups and Sorority Row in addition to playing one of the main ladies in Sucker Punch (above), has just been cast in The Hangover Part II (which, it seems, is the official new title). She'll play Stu's (Ed Helms) wife in the Todd Phillips film that also stars Bradley Cooper, Zack Galifianakis and Justin Bartha with appearances by Mike Tyson, Ken Jeong and Liam Neeson. It's scheduled for a May 26 release. Read more about Chung and her role after the jump.
When we last left Stu, he had a date scheduled with his ex-wife Jade (Heather Graham) and dumped his girlfriend Melissa (Rachael Harris). We know Graham isn't appearing in the sequel and since neither Variety or The Hollywood Reporter say if Stu is engaged when the movie starts, I'm betting he gets engaged to Chung during the night of debauchery, just like the first film.
And though we have yet to get any official plot description of the film, the previously leaked log line of Alan (Galifianakis) sleeping with a transsexual in Thailand seems to be confirming itself. The film will indeed be shooting in Thailand and we already saw set photos of the boys in an airport.
Chung was just a normal college girl in 2004 when found herself on MTV's The Real World: San Diego (She even played on Real World/Road Rules Challenge: The Inferno II). It took a few years, but she was eventually able to get her acting career off the ground with some small television (Veronica Mars, Days of Our Lives) and film roles (I Now Pronounce You Chuck and Larry) before landing the lead in Samurai Girl.
Before The Hangover Part II is released, Chung will be seen in Zack Snyder's Sucker Punch and she recently finished playing the lead in David Koepp's (writer of Jurassic Park) Premium Rush opposite Joseph Gordon-Levitt.
Is Chung the biggest star to ever come off The Real World or do you think WWE's The Miz is bigger? And will she fit in with the tightly knit Hangover guys?