High Resolution 'Captain America: The First Avenger' Photos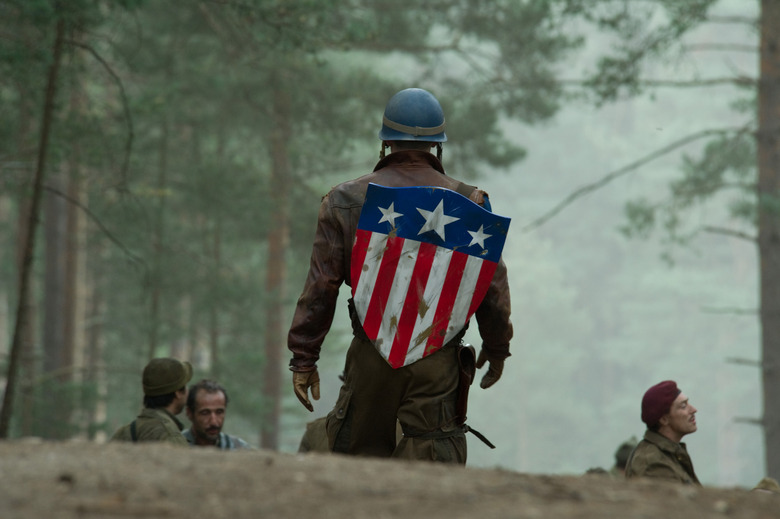 For anyone wanting to print out or make desktop wallpaper out of the Captain America: The First Avenger images that premiered in Entertainment Weekly, you are in luck. Marvel and Paramount released all of the images in gorgeous high resolution so you can do with them as you wish. Several of the images are uncropped too so they give a better idea of what Joe Johnston's final film is going to look like. Check out and download them all after them jump. Click on each image to get it in its biggest form.
And don't forget, the images here are all centered around a really good article that gave a bunch of brand new details on the film. You can read all about it here.