Peter Segal Will Direct 'Grudge Match' For Warner Bros.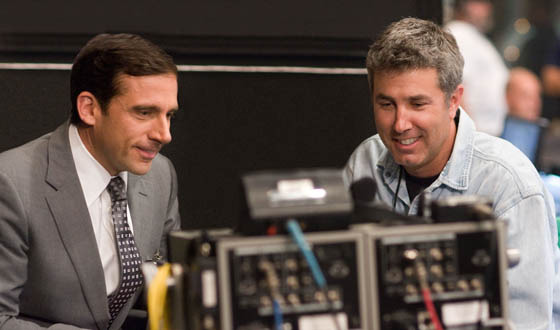 We still don't know who might star in Grudge Match, the film in development at Warner Bros. that will put two aging former boxing rivals back in the ring for one last match. Sylvester Stallone and Robert De Niro have been rumored, but it's very likely it's a completely unsubstantiated rumor, no matter how entertaining the idea might be from a distance. (And it makes for a great venn diagram.)
But we're one step closer to casting now that a director has been found. Peter Segal (Get Smart) will helm the picture from Tim Kelleher's script.
Deadline says that, in addition to now having a director, some reports about the script might be slightly off. The site says the characters are actually in their 60s. Deadline pushes for a Bucket List reunion with Jack Nicholson and Morgan Freeman. And, sure, that would be a fun pairing. Love to see Morgan Freeman kick Jack Nicholson's ass in this. But that's just spitballing — let's wait to hear what they come up with. With Peter Segal directing Grudge Match, it's a lock that WB is going for a pretty broad approach to the script as a comedy. Fancast appropriately.
Meanwhile, I'm not sure where the reports of the characters being in their 50s came from. A likely possibility is the original logline: "The film revolves around retired boxers Billy 'The Kid' McGuigan and Henry 'Razor' Sharp, lifelong bitter rivals who are coaxed out of retirement and into the ring for one final grudge match — 50 years after their last title fight." If they're coming out of retirement 50 years after their last fight, they'd have to be much older than their '60s, or so you'd figure.
Since making Get Smart, Peter Segal has been linked to a few different projects: a live-action version of the manga/anime Bleach, the on-hold Shazam! film, and he was in talks for Little Fockers at one point.