Movie Trailer: The First Domestic Trailer For 'Biutiful'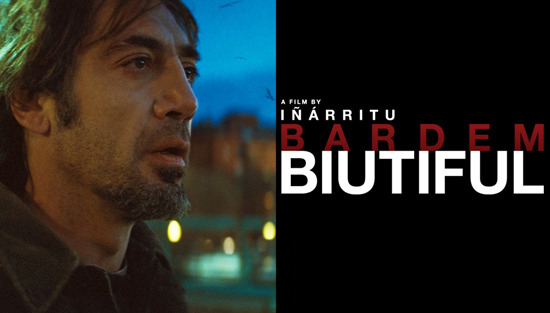 We've seen two trailers so far for Alejandro González Iñárritu's festival hit Biutiful, which boasts a performance from Javier Bardem that has been hailed as one of the year's best. Those clips were a sales reel and an international trailer. Now that Roadside Attractions has taken a moment to plan a release pattern for the film, we have a domestic trailer to complement the previous ads.
The opening of this trailer portrays the film as a much more energetic thing than I suspect it really is, but then it settles down. At that point you can see a glimmer of how good Javier Bardem's performance is (made me want to revist The Sea Inside) and you get a great sense of how beautiful the cinematography might be.
The synopsis via Apple, which has the trailer in HD:
Biutiful is a love story between a father and his children. This is the journey of Uxbal, a conflicted man who struggles to reconcile fatherhood, love, spirituality, crime, guilt and mortality amidst the dangerous underworld of modern Barcelona. His livelihood is earned out of bounds, his sacrifices for his children know no bounds. Like life itself, this is a circular tale that ends where it begins. As fate encircles him and thresholds are crossed, a dim, redemptive road brightens, illuminating the inheritances bestowed from father to child, and the paternal guiding hand that navigates life's corridors, whether bright, bad – or biutiful.
Biutiful opens on December 29.