'Captain America: The First Avenger' Location Walkthrough Video And Set Photos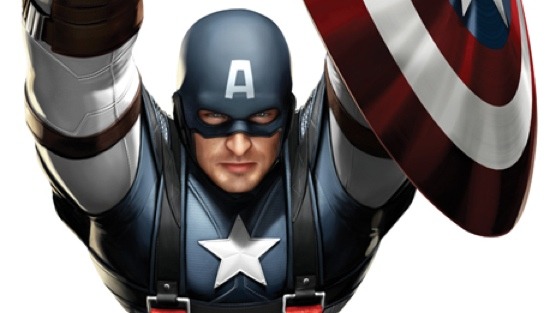 Whether or not you've ever been on a set, there's always one universal rule: no photos or videos. And that goes doubly for a film with as much anticipation and buzz at Marvel Studio's Captain America: The First Avenger starring Chris Evans, Hugo Weaving and directed by Joe Johnston. Well, rules are meant to be broken. A few months ago, several concept images were leaked followed by some photos of Evans's stunt double in the suit and now several websites have popped up with an huge number of set photos from Manchester, UK, where the film is currently shooting. They even have an almost 6 minute video walking through a completely dressed 1940s outdoor location.
Check it out after the jump.
This first video comes from a website called Hobbsy (Via AICN) and seems to just be someone just walking around a 1940s set in Manchester's Northern Quarter (more specifically, the streets surrounding Dale Street, according to the YouTube description). Honestly, the video isn't all that exciting but you do catch glimpses of Joe Johnston walking around set, get to see a whole bunch of 1940s store fronts and even more vintage cars. The main thing I get out of this video is that Captain America has taken over a HUGE section of this city. I wonder what they are shooting?
Hobbsy also has a whole bunch of set photos, as do one of their partner sites, Captain America Filming Manchester. You can certainly head over there to check them out – there are a TON.
And finally, the site promises a live feed of the filming happening on Wednesday. The link is currently offline, but you can check that out here.
That's a whole lot of Captain America for you to digest, so we'll let you get to it. Captain America: The First Avenger hits theaters July 22, 2011.