Casting Notes: Danny Trejo In 'Tarantula'; Another New Picture For Jennifer Garner; Many Possible Roles For Gemma Arterton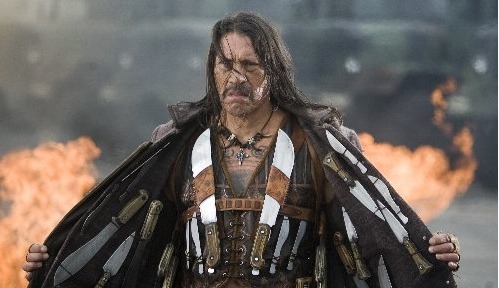 The performance of Machete has had a good effect on Danny Trejo. He's getting cast more often than ever right now. His latest resume addition should be Tarantula, an 'indie biker thriller' in which he'll co-star with Erin Cummings. (And in this case, it's the movie that is indie, not the bikers. Maybe an important point.)
Oley Sassone will direct (and also directed the Corman throwaway Fantastic Four, uh-oh) from a script by John Kersey. The story follows "a woman (Cummings) who breaks away from a tight-knit biker gang to start a new life but finds that escape is not so easy. Trejo plays the self-styled leader of the gang looking for the woman as well as revenge for his brother's death." [THR]
After the break, Jennifer Garner books a second role in two days, and many possible roles for Gemma Arterton.
Earlier today I mentioned Better Living Through Chemistry, which just booked Jennifer Garner to work opposite Jeremy Renner. Now Garner has also been attached to The Odd Life of Timothy Green, to be directed by Peter Hedges. The film "centers around a child-prodigy musician and his parents: Garner would play the mother." Mark Wahlberg has been offered the father's role, but will likely pass, reported Vulture. The source of the music-prodigy story? Producer Ahmet Zappa, son of guitar virtuoso and composer Frank Zappa.
Finally, Gemma Arterton talked to GQ about a boatload of potential roles. She's in talks to play Nicola Six in Michael Winterbottom's adaptation of the Martin Amis novel London Fields. (Once, years ago, a project to be directed by David Cronenberg.) But that one is likely a ways off. She's also talking up a central role in a potential Marianne Faithfull biopic, and says that she's in line for a key role in the Kurt Cobain and Courtney Love biopic All Apologies — guess is that she'd be Courtney. Interesting. Is this a renamed version of the Oren Moverman Cobain picture? We're not sure yet.
And she's attached to Corsica '72, a crime picture penned by Bond screenwriters Neil Purvis and Robert Wade, which she calls "the best script I've read."