New Comedy With Danny McBride And Aziz Ansari Is Called 'Olympic-Sized A-Hole'; Basic Plot Revealed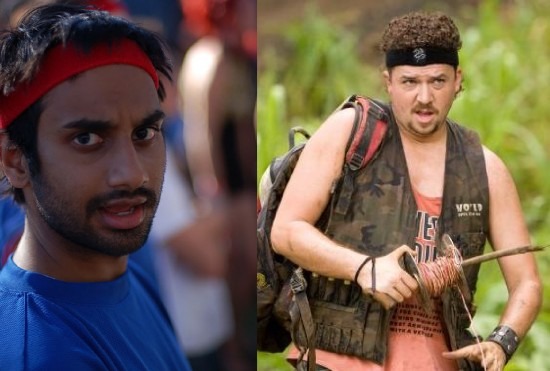 OK, well, I was weak and edited the full (if light) expletive out of the headline. The real name for the new comedy that will star Danny McBride and Aziz Ansari is Olympic-Sized A**hole. The two are working together in Ruben Fleischer's new film 30 Minutes or Less, and on the set of that film McBride dropped the veil and revealed a few tidbits of info.
The title and details come from an interview with MTV, to which McBride said,
Olympic-Size A**hole is a film [Mandate Pictures]  set up through a company that I work with called Rough House...It's about this Olympic athlete who comes back to his hometown and he bangs mine and Aziz's girlfriends. So we go on this mission to destroy his Olympic life.
OK, I like it. A little bit Tonya Harding / Nancy Kerrigan, and a little bit in the classic Will Ferrell mode, only I'd expect this one to be a lot more mean than anything Ferrell has made. We don't have many more details now, so it's time to speculate. Start with whether that title will actually stick, but it isn't likely.
Olympic-Sized A**hole was based on a pitch credited to Ansari and 30 Rock writer Matt Hubbard. Harris Wittels wrote (or is writing) the script. He's a veteran of The Sarah Silverman Program and Parks & Recreation. Keep in mind, too, that Rough House is a company with input from Jody Hill and David Gordon Green. So, keeping with the spirit of not-quite-baseless speculation, will this lean more toward Pineapple Express, or The Foot Fist Way? I'm guessing the latter. Make that 'hoping.'