Liam Neeson Cast In Peter Berg's 'Battleship'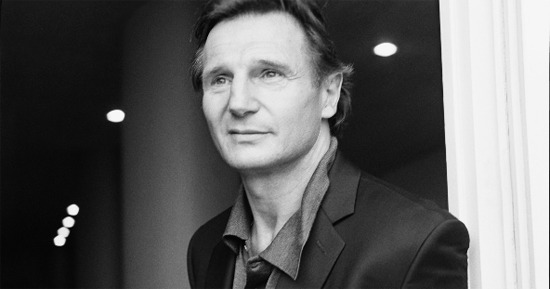 We've half-joked about Peter Berg's film Battleship, which already boasts a cast including Taylor Kitsch, Alexander Skarsgard, Rhianna and Brooklyn Decker. That's an odd-sounding cast for a mega-budget film about a battle with aliens.
Now a serious name has been added to lend some weight to the cast: Liam Neeson will anchor the picture as Admiral Shane.
Universal announced Neeson's involvement, and clarified a few of the other roles in the film about "a battle on land, sea and the sky between earth's forces and attacking aliens."
Neeson's Admiral Shane is father to Brooklyn Decker's character, and she in turn is engaged to a Naval officer played by Taylor Kitsch. The older brother to Kitsch's officer is played by Alexander Skarsgard, who plays a commanding officer. Rhianna is a weapons analyst on the USS John Paul Jones. Of course. That's a real ship, but given Rhianna's role, I can only think of it in relation to the Led Zeppelin bass player. Does she develop killer bass lines with which to knock the aliens out of the sky?
I joke about it, but I've actually been told good things about the ideas for the film, at least with respect to the idea of making a big popcorn film about a human/alien war. (The script is by Jon Hoeber and Erich Hoeber, and was rewritten by Brian Koppelman and David Levien.) I don't expect Shakespeare, but maybe Battleship will end up being a lot more satisfying than most of the crap that littered the summer of 2010. At the very least, stuff will probably blow up real good.
Battleship began filming today in Hawaii; the film will be released on May 18, 2012.