New Photos: Paul Feig's 'Bridesmaids'; Dustin Lance Black's 'Whats Wrong With Virginia?'; Keanu Reeves In 'Henry's Crime'; Mickey Rourke In 'Passion Play'
Here's another pack of new images for you. Bridesmaids may sound like a boilerplate matrimonial comedy to bookend the truly awful Bride Wars, but the film is from Kristen Wiig, Paul Feig and Judd Apatow. So barring any continued sense of Apatow fatigue (that is: hopefully the movie is under two and half hours long) this one might be a lot more than the title implies.
After that, we've got a pic of Jennifer Connelly and Ed Harris in What's Wrong With Virginia?, a shot of Megan Fox and Mickey Rourke (above) in Passion Play, and Keanu Reeves and Vera Farmiga in Henry's Crime, co-written by the director of Anvil! The Story of Anvil.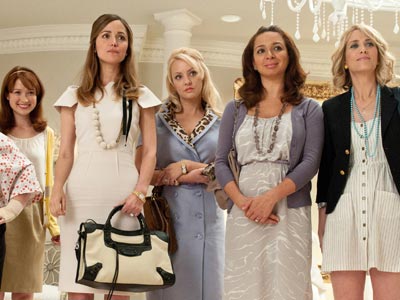 First up is Bridesmaids, courtesy of EW, to which Kristen Wiig said, "It's more a story about friendship than a 'wedding movie,'..."There's this weird pressure in society, and in a lot of these kinds of movies, that says you need to be married...We were careful about avoiding that.
The rest of these shots come from the Toronto Fest site; check the link after each synopsis for a more detailed, possibly spoiler-ish writeup on the film in question.
First, Passion Play, the still for which heads up this article. Here's the synopsis to go with the new pic.
When a jazz trumpeter is taken to the desert and a gun held to his head, we are at the beginning of a delightful fable about romance and dreams. When he meets a beautiful woman who works as the Bird Woman in a circus, he falls madly in love and persuades her to run away with him only to find that life is a little more complicated than simply living one's fantasies. [TIFF]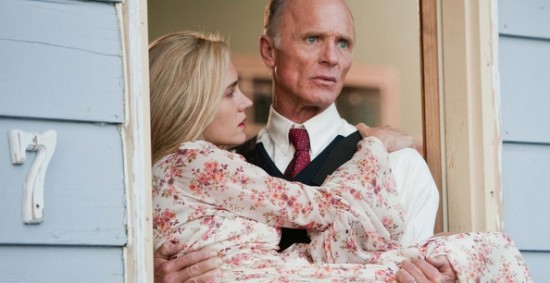 What's Wrong With Virginia? is next, written and directed by Milk's Dustin Lance Black.Jennifer Connelly stars as Virginia, a charming yet mentally ill mother whose greatest love is her protector and illegitimate son, Emmett (Harrison Gilbertson). Richard Tipton (Ed Harris), the local married Mormon sheriff, who is running for public office, might very well be Emmett's father. This boardwalk town's peculiar secrets are threatened when Virginia's son begins a romantic relationship with Tipton's daughter (Emma Roberts) sending mother and son on a mad dash to seize their own brand of the American Dream – guns blazing. [TIFF]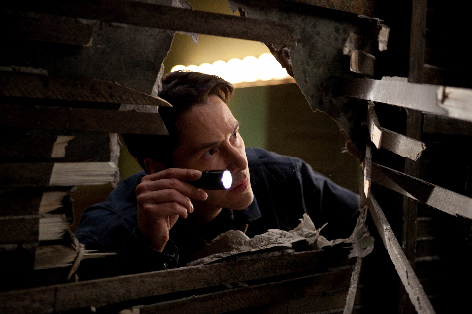 Finally, here's Henry's Crime. More shots from this one in the gallery below.
After serving three years in prison for a bank robbery he did not commit, an amiable but aimless man decides to rob the bank for real. His plan involves infiltrating a local theatre company, but his scheme gets complicated when he falls for the company's lead actress. The film stars Keanu Reeves, Vera Farmiga, James Caan, Fisher Stevens, Peter Stormare, Danny Hoch and Bill Duke. [TIFF]