Riley Keough In Talks For Mad Max: Fury Road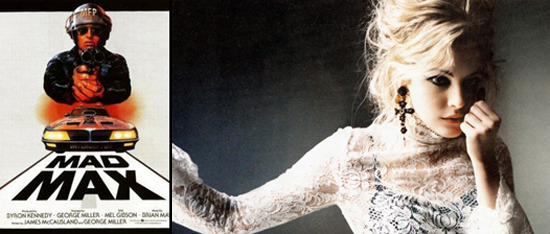 Tom Hardy is taking over the mantle of Mad Max from Mel Gibson (good timing) and while we don't know too much about what series creator George Miller has planned for Max's fourth outing, Mad Max: Fury Road, we now know more than we did a few hours ago. Riley Keough (aka the granddaughter of Elvis Presley , who made her feature debut in The Runaways) has joined the cast, and her role sheds a very tiny bit of light on the plot that might ensue.THR says the story takes place not too long after the events of Mad Max Beyond Thunderdome, confirming earlier reports (which, to be fair, were also from THR) that the movie would be a sequel, rather than a reboot. Keough is "one of the "Five Wives," a group of women that Hardy must protect from the bad guys," and while we're missing the fifth wife, three of the others alongside Keough will be Zoe Kravitz, Teresa Palmer and Adelaide Clemens. Some time ago we'd heard that Kravitz's character was called Five Wives, and that she and Clemens would be all part of "a convoy being chased by bad guys." Some of that data was obviously correct, and some was slightly off.
This THR report also contradicts an earlier statement from Teresa Palmer that she was never part of Fury Road. Or, at least, she may never have been part of it, but the only important question is: does she have a role in the film now?
Good question (going with a cautious 'yes?' for now) but we don't even know when the film will shoot. It has reportedly been pushed back slightly to accomodate tech that will allow the film to be shot in 3D. And there may also be two new Mad Max films coming, with the first being Fury Road and the second called Furiosa.