David O. Russell Out Of Drake's Fortune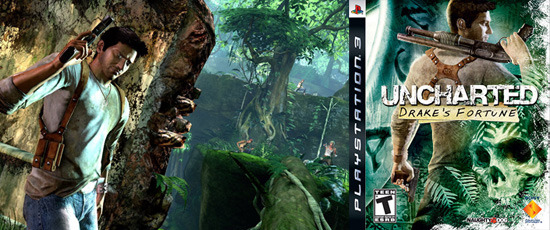 This was pretty much a given. Ever since the Three Kings and I Heart Huckabees director was announced as being in the running to direct the adaptation of the video game Uncharted: Drake's Fortune, the choice seemed too odd to ever manifest itself as anything more than a fun discussion piece. And as the fates would have it, that's now the case.
David O. Russell won't be directing Drake's Fortune. Learn more about this development after the break.
According to the Los Angeles Times, there had been ongoing negotiations for the past few weeks between Russell, the studio and the producers, but they were unable to come to an agreement about the terms of the film. This isn't too surprising, given that the film is intended to be a major tentpole release, and Russell isn't one to make concessions on his movies for the sake of adhering to a safe studio format. Not to mention, Russell is known for being notoriously hard to work with when he isn't getting his way, so I doubt there was a whole lot of compromising coming from his side.
I see this as being for the best, but then, I have never considered a Drake's Fortune movie to be a good idea. The video game is phenomenal, but much of that is due to the gameplay elements allowing you to interact within its throwback Indiana Jones setting. Remove the gameplay, and you're left with something more akin to Romancing the Stone or National Treasure—modestly enjoyable movies, sure, but not of the same caliber we expect from someone like David O. Russell.
It is sad though that Russell can't seem to catch a break, but it's unclear how much of that is his own fault. Most recently he quit his film Nailed, which had already been having numerous financial problems prior to his departure.
Russell is currently set to direct two other projects: Old St. Louis starring Vince Vaughn, and an adaptation of Pride and Prejudice and Zombies, starring Natalie Portman. Truthfully, I see the latter joining Drake's Fortune as a 'what-if' curiosity that we'll never actually see.
Russell's next film, The Fighter (starring Christian Bale and Mark Wahlberg), hits theaters December 10, 2010.
Previously:Kyle Ward (Hitman 2) has been hired to pen the script. The story features Nate Drake, a descendant of Sir Francis Drake. Nate is being shadowed by journalist Elena Fisher as he searches for the coffin of his forefather. When found, the object contains a diary that seems to point to El Dorado, and Nate and Elena are soon involved in a run and gun tale featuring pirates, lost gold and mutant humans.