David Lynch Crowd-Sources Funding For 'LYNCHThree' Documentary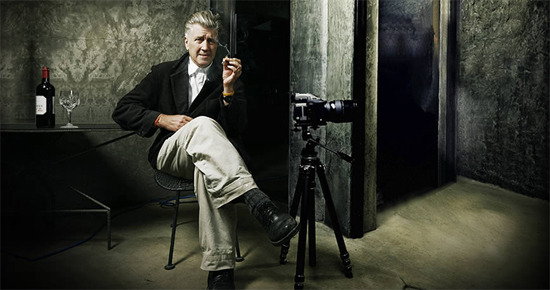 As the movie industry slowly goes through major changes, unusual funding methods might start to be more prominent. Crowd-sourcing isn't a fringe tactic any longer, when Ridley Scott is using it to gather footage for a film (following in the footsteps of Bruce MacDonald and others) and Kevin Smith has talked about using the method to finance a film.
Now David Lynch is getting into the game. He's producing the last of three documentaries about, er, himself, and is offering a handful of goodies to those who drop a $50 investment on the film.
Here's how Lynch's site describes the project:
We are currently in pre-production on the third and final full-length documentary film about David Lynch entitled "LYNCHthree" and would like to give all of his fans around the world an opportunity to share in the filmmaking process.
As truly independent filmmakers, we know first-hand that raising money is always a challenge, so we've decided to fund this documentary through an innovative crowdfunding campaign.  This is one of the best ways we feel we can engage you in the process and utilize the tools of social media to connect with Lynch fans like yourself across the globe.
The first two docs in this series were made during and after the production of Inland Empire. We don't know the focus here, but as Lynch has become an even more interesting personality of late than the characters populating his films, I'm ready to see it.
For $50, you will "become a member of the LYNCHthree project, gain access to exclusive footage and receive your choice of either a limited edition collectible print, t-shirt or tote bag. They are available through this website for a limited time only.   Once we have raised the financing for the film, these items will no longer be available.  This is an excellent way to support independent filmmaking.  We hope you are as excited about this project as we are.  Thank you very much for supporting LYNCHthree!"
More info is available at LYNCHthreePROJECT.